Registration is open for Academia Sighisoara 2014!,May 10, 2014
Registration is now open for the masterclasses at Sighisoara, Romania between 1-14 August, 2014. You can apply for individual and chamber music masterclasses, composition workshops, Alexander-technique course, baroque workshop (for singers) and baroque dance courses (for everyone who is interested).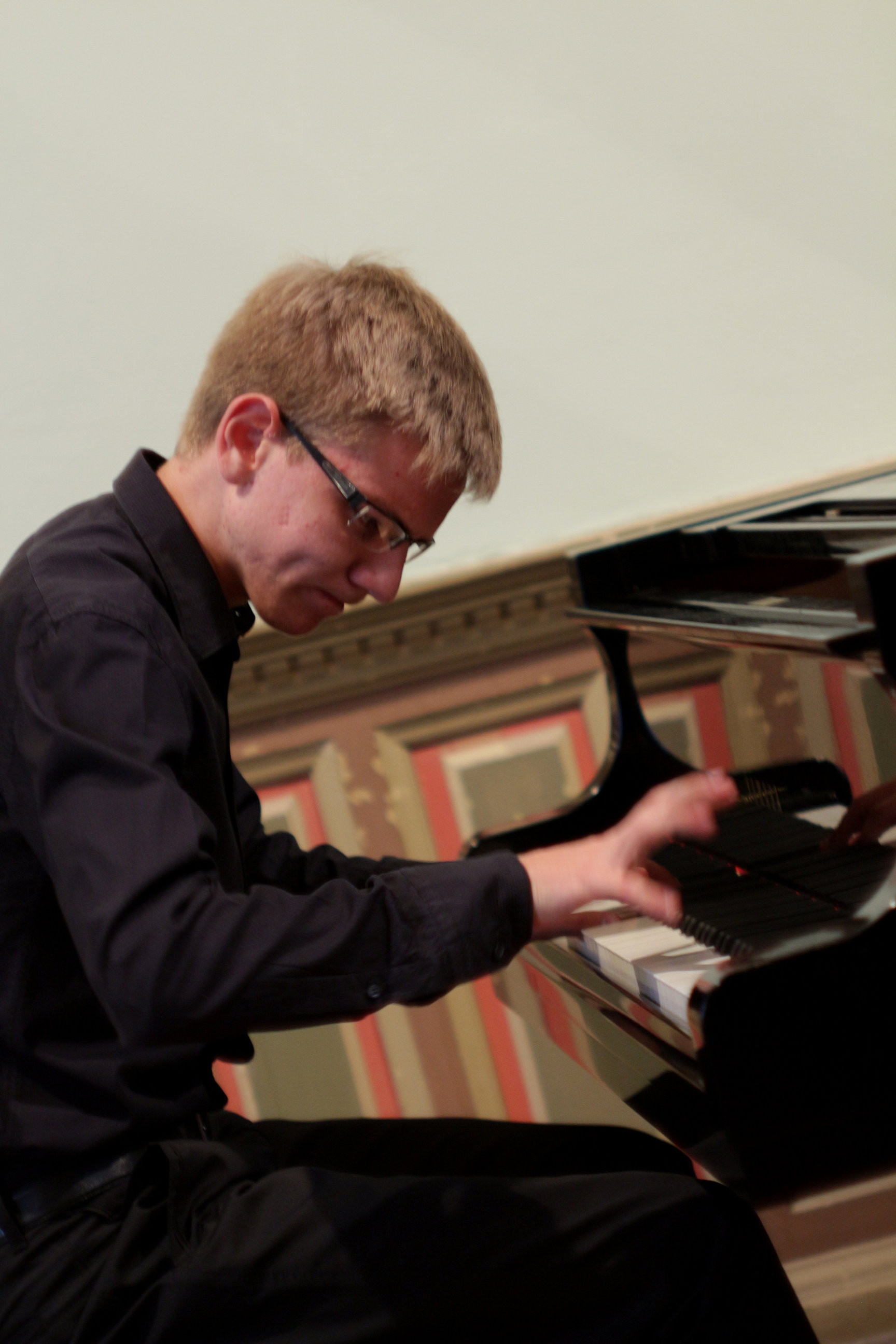 In 2014 Roland Moser (Basel) and Xavier Dayer (Bern) will be the resident composers of Academia Sighisoara. Composition students will have the opportunity to create a new piece during the festival with the guidance of the above mentioned masterminds and revive it with the help of fellow students, and also showcase their works at the final student's concerts.
We are very happy to announce that Viniciu Moroianu (Bucharest) will attend Academia Sighisoara this year too, leading the first week's piano masterclasses. He will be followed by Swiss pianist Benjamin Engeli (Basel), who will take over the piano class for the second week of the courses. Please keep in mind that the piano masterclasses have limited spots, only 12 students can attend the masterclasses. In case of over subscription, there will be a selection process. Don't forget to send in your CV and a recommendation letter when registering.
String players are welcome to sign up for our string courses: violin, viola and cello. Unfortunately there will be no double bass masterclass this year.
The 2014 Sighisoara Academy's violin teachers are Adelina Oprean (Basel), Anna Török (Cluj), Delphine Caserta (Madrid), Bruno Vidal (Madrid) and Alexandru Gavrilovici (Bern). Violist are encouraged to attend not only the masterclasses of Traian Boala (Cluj) and Jaime Huertas (Madrid), but also the classes of the violin teachers too.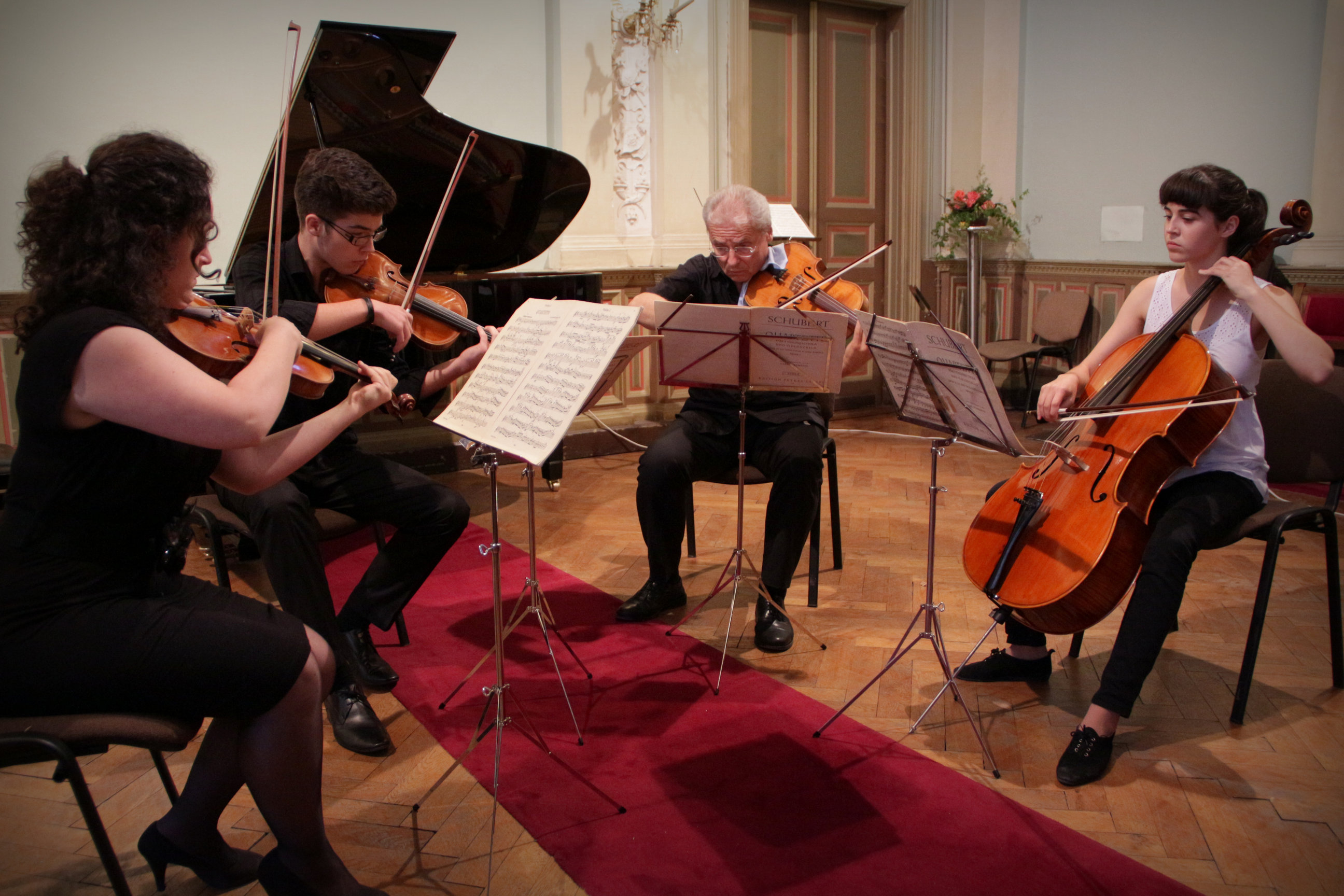 This year we will have two returning cello teachers, Katharina Goh Moser (Basel) and Álvaro Huertas (Madrid), and also attending for the first time the Romanian born Mirel Iancovici from Maastricht.
The classical guitar course held by Costin Soare (Bucharest) will take place during the second week, between 7-13 August.
Marie Trottmann (Neuchatel) will return for the third time to Sighisoara to coach young harpists. During the first days harp students will have the opportunity to practice and attend chamber music courses, followed by one-on-one masterclasses with Trottmann.
After a few years of hiatus, we are offering singing classes again in 2014. Irina Gavrilovici (Vienna) will coach the canto students, the masterclasses will end with the canto class' concert at the City Hall. Singers can attend a three-day baroque workshop too, led by mezzo-soprano Sabine Kaipainen (Thun), not only learning the technique of singing in this particular style, but also acquiring the era's dance moves and baroque gestures. The dance classes are open for all students too. We can receive maximum 9 students for the canto masterclasses, so please don't forget to send in your CV, a recommendation letter and a short audio recording of you performing. In case of over subscription we are obliged to make a selection process. Also don't forget to send in your repertoire too when registering.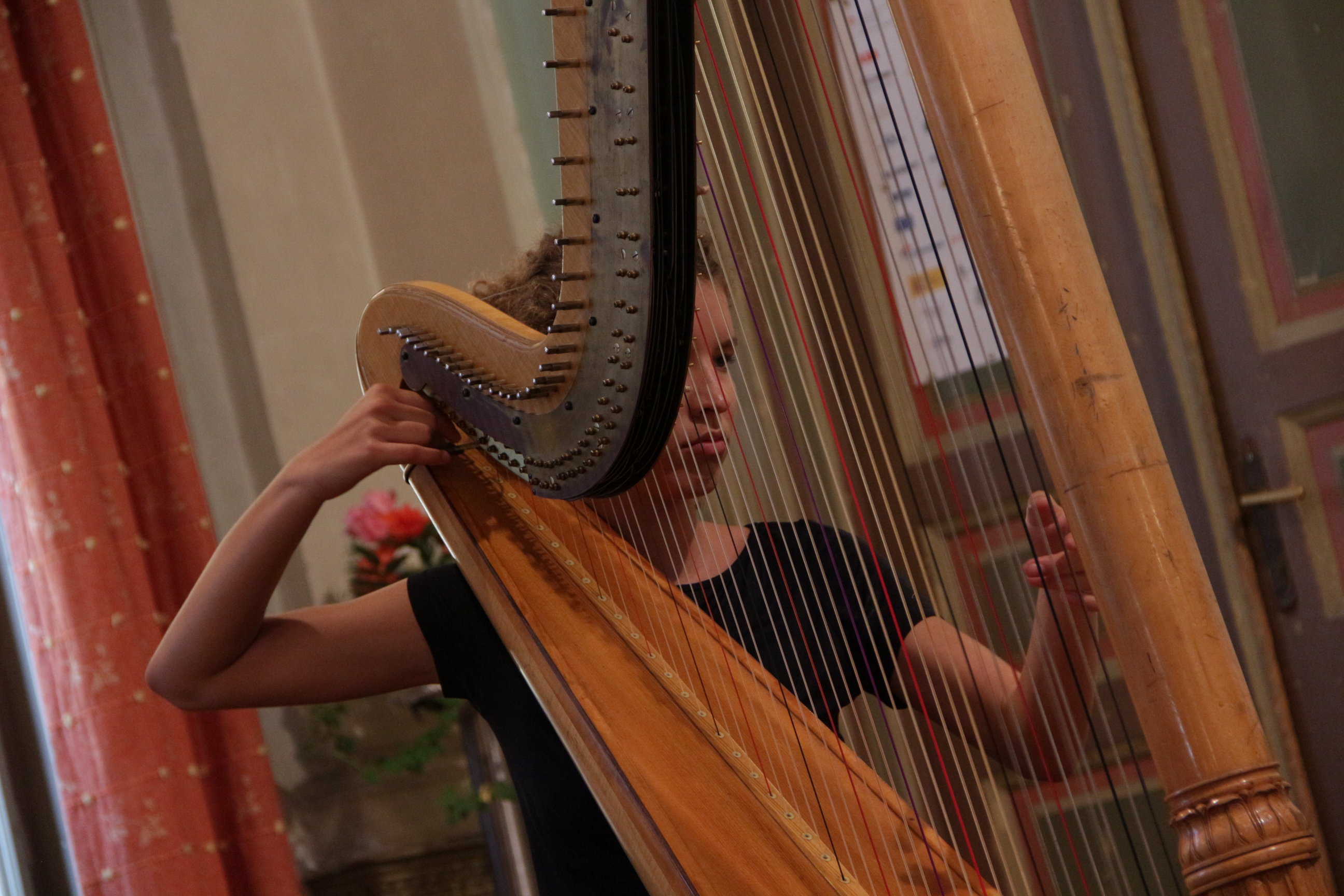 For the first time in the Academia Sighisoara's history we are very proud to announce that we will have Alexander Technique courses solely for the registered students in 2014 led by the professionally trained teacher Angela Schwartz (Basel) during the first week. The numbers of the participants are limited for this course (12), so students who would like to participate should mention it in the comment box when registering.
The magic of playing music together is marvelous! Chamber music masterclasses will be conducted by the Arcadia String Quartet (Cluj), the Leonor Quartet (Madrid) and Vladimir Lakatos (Munich). Currently active ensembles can apply to these masterclasses, we also are forming ensembles with the students of Academia Sighisoara 2014.
The registration is now open for all the masterclasses. You can sign up for a reduced fee until June 20. Full attendance is required for all the classes. For further information about the masterclasses, schedule, teachers, dates, baroque workshop and Alexander Technique, please check out our Application/Info page. For registering and information about fees and payment procedures please check the Application/Register page!
---