Final student concerts,Aug 14, 2015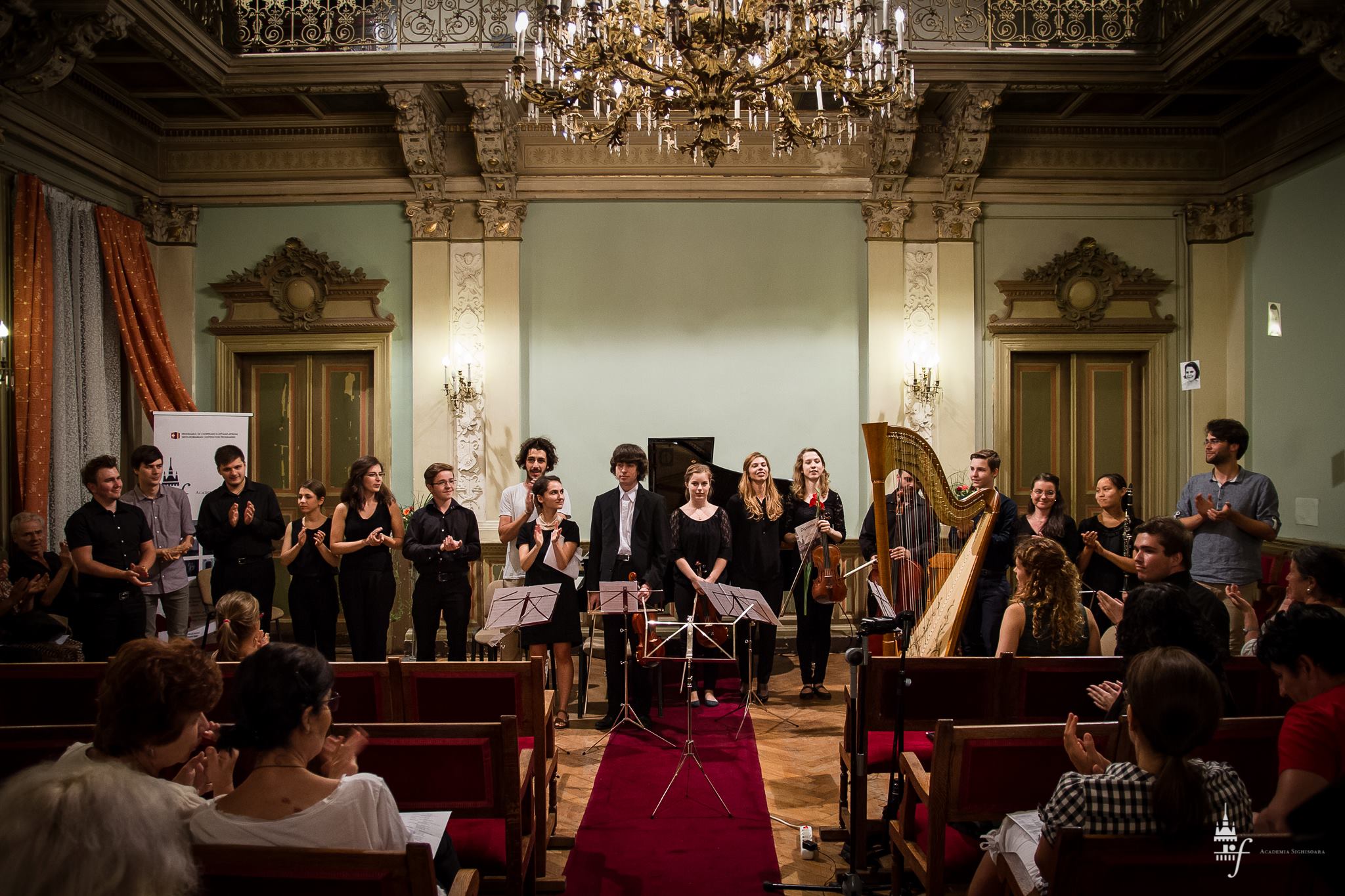 We concluded the concert series with five successful student concerts covering a diverse repertoire: the canto class opened the mini-series (on the 11th of August), followed by the students' solo and chamber music performances at two lunch and two evening concerts (on the 12th and 13th of August) and ended it with the premiere of the composition class works. The students showcased their talents, performed pieces they had just learned with various chamber music ensembles, and participated in world premieres by joining their composer colleagues in presenting their works.
Check out the photos of our wonderful students performing during the student concerts at the City Hall: 12 August lunch concert, evening concert, 13 August lunch concert, evening concert. Photo © Gábor Loránd and Felix Vratny.
---