'Voices of our time' - Concert 'til Midnight,Aug 11, 2015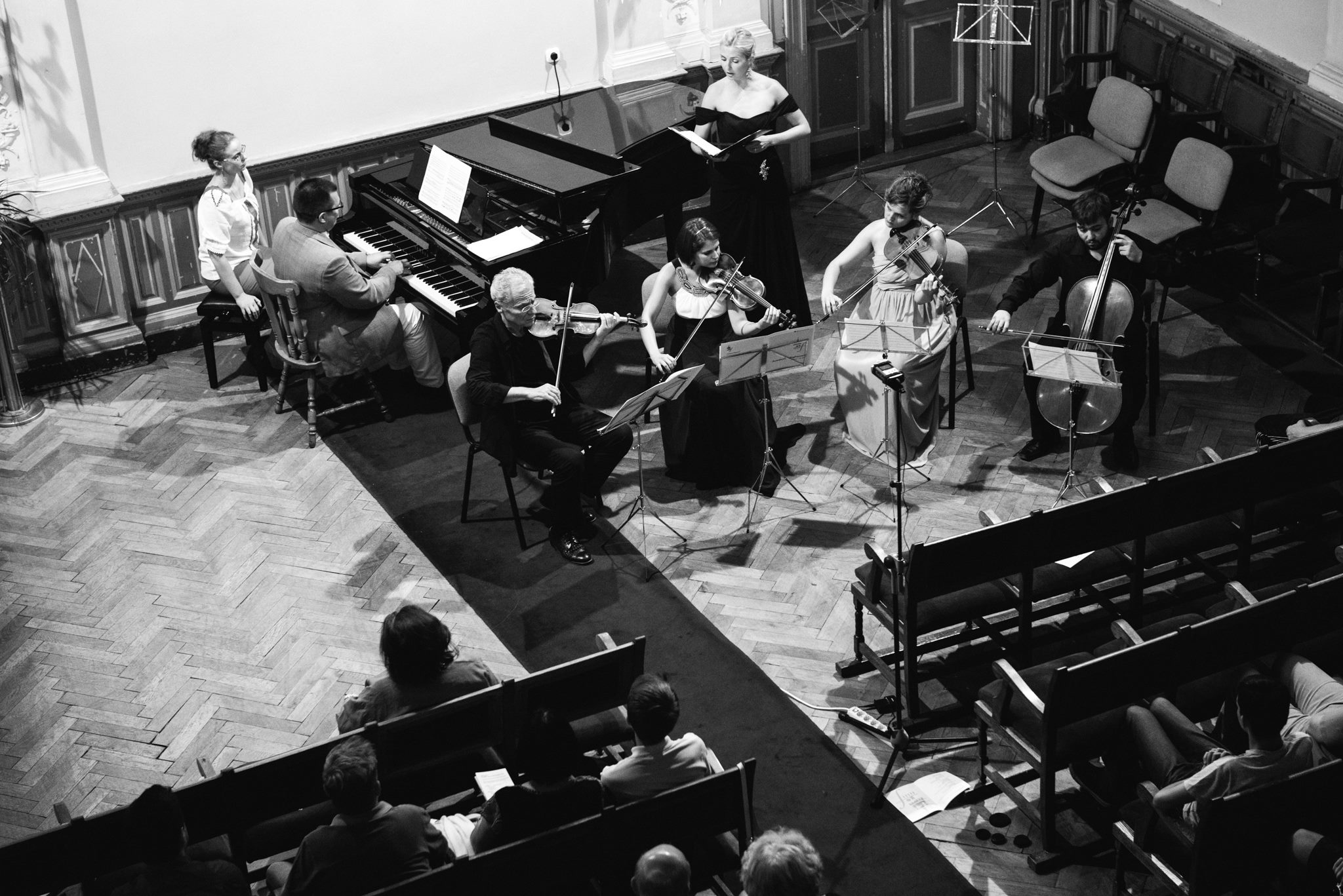 The canto class of Irina Gavrilovici brought a colorful chamber music repertoire to the public of our second late night concert, on the 11th of August, at the City Hall of Sighisoara. Sopranos Lisa Cristelli, Veronika Kaiser, Rasa Martisiute, Petra Kukkamäki, Rieke Hartmann, Eleonora Wojnar, and tenors Martin Schranz and Calon Danner performed together with pianists Pami Karvonen and Gergő Nagy, and violinists Alexandru Gavrilovici, Vladimir Lakatos, Adél Kertész, viloist Lilla Fodor, cellists August-Alexander Pavlov and Peter Hebel.
Wonderful works by Franz Schubert, Richard Strauss, Ernest Chausson, Adrian Pop, Olivier Messiaen, Vaughan Williams, Dmitri Shostakovich, Heitor Villa-Lobos were performed at the first student concert. Photos by © Gábor Loránd and Felix Vratny.
---