The Mood Quartet to perform in Sighisoara,Apr 30, 2014
We are continuing our year-round concert series on Tuesday, 6 May 2014 with The Mood Quartet, who will perform at the Sighisoara City Hall.
The string quartet was founded in 2009, currently having as members Darius Cifor (violin), Radu Dunca (violin), Cristian Suărăşan (viola) and András Vilhelem (cello), graduates of the "Gheorghe Dima" Music Academy, Cluj-Napoca.
The Mood Quartet has won the "Sándor Végh" Prize at the International Mozart Festival's Chamber Music Competition (Cluj-Napoca, 2012) awarded by the Romanian Mozart Society. The young musicians are performing in concerts, festivals, various events both home and abroad.
The Mood Quartet will perform works by Beethoven, Béla Bartók, Adrian Pop, and also as their specialty jazz standards and a crossover journey with pop and rock influences.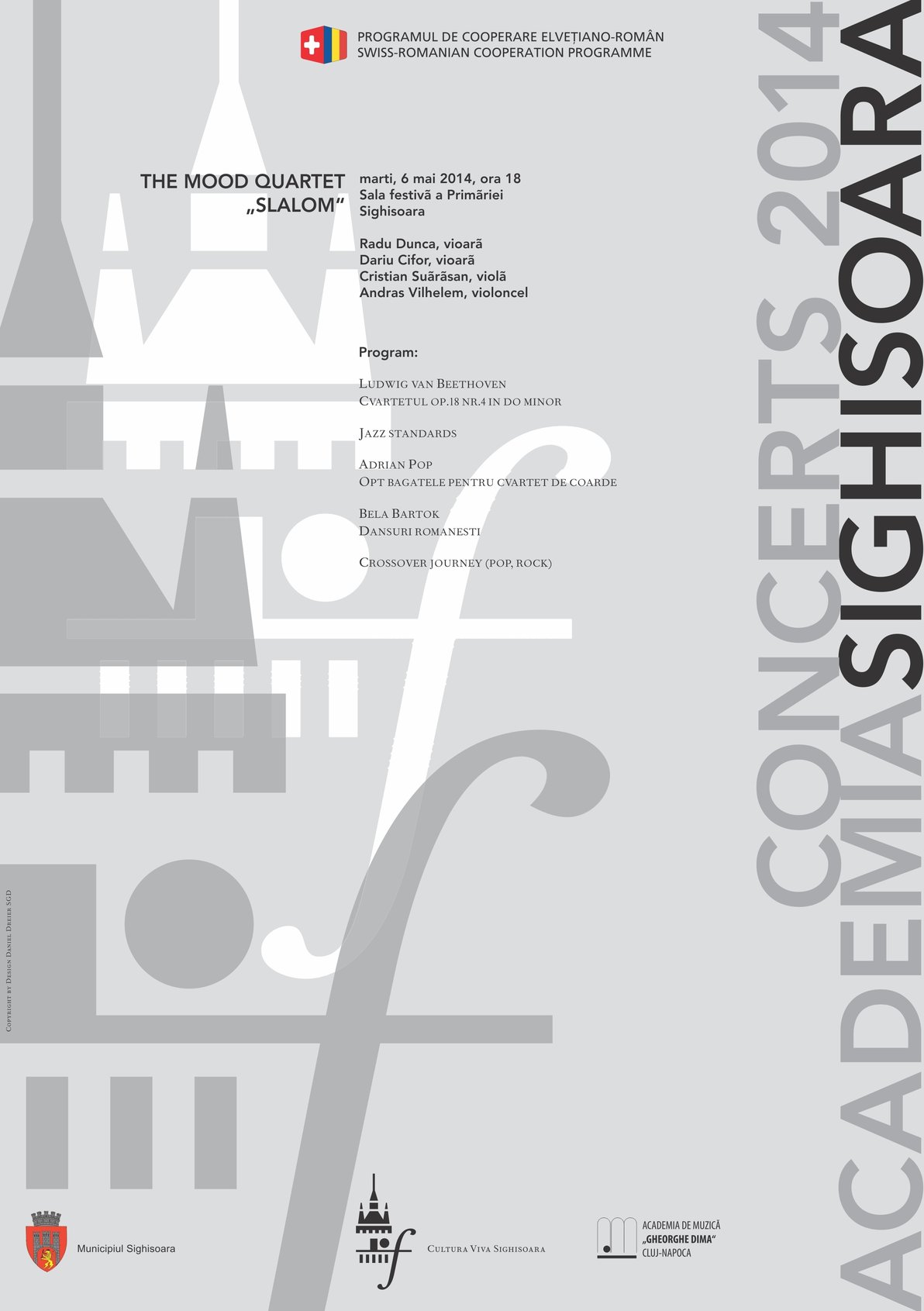 ---