Photos: concert for kids in Sighisoara,Apr 29, 2014
Check out the following photos of the educational concert held at the Mihai Eminescu Hall, Sighisoara on April 25, 2014 in the framework of the year-round concert series of Academia Sighisoara.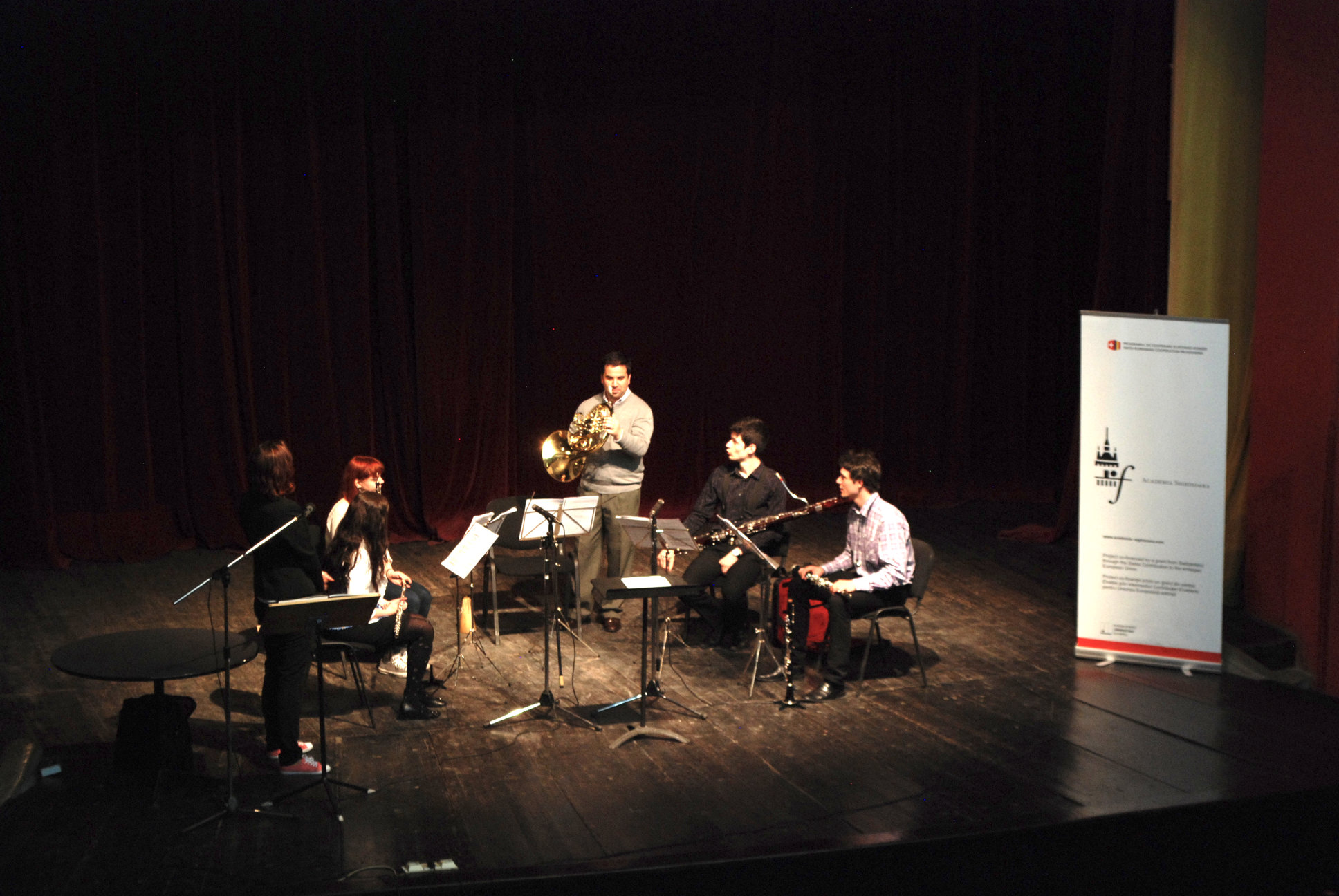 "Punguta cu doi bani", the famous children's story about a rooster who found a purse with two pennies in it, was illustrated by excerpts from works by Mussorgsky, Beethoven and Stravinsky.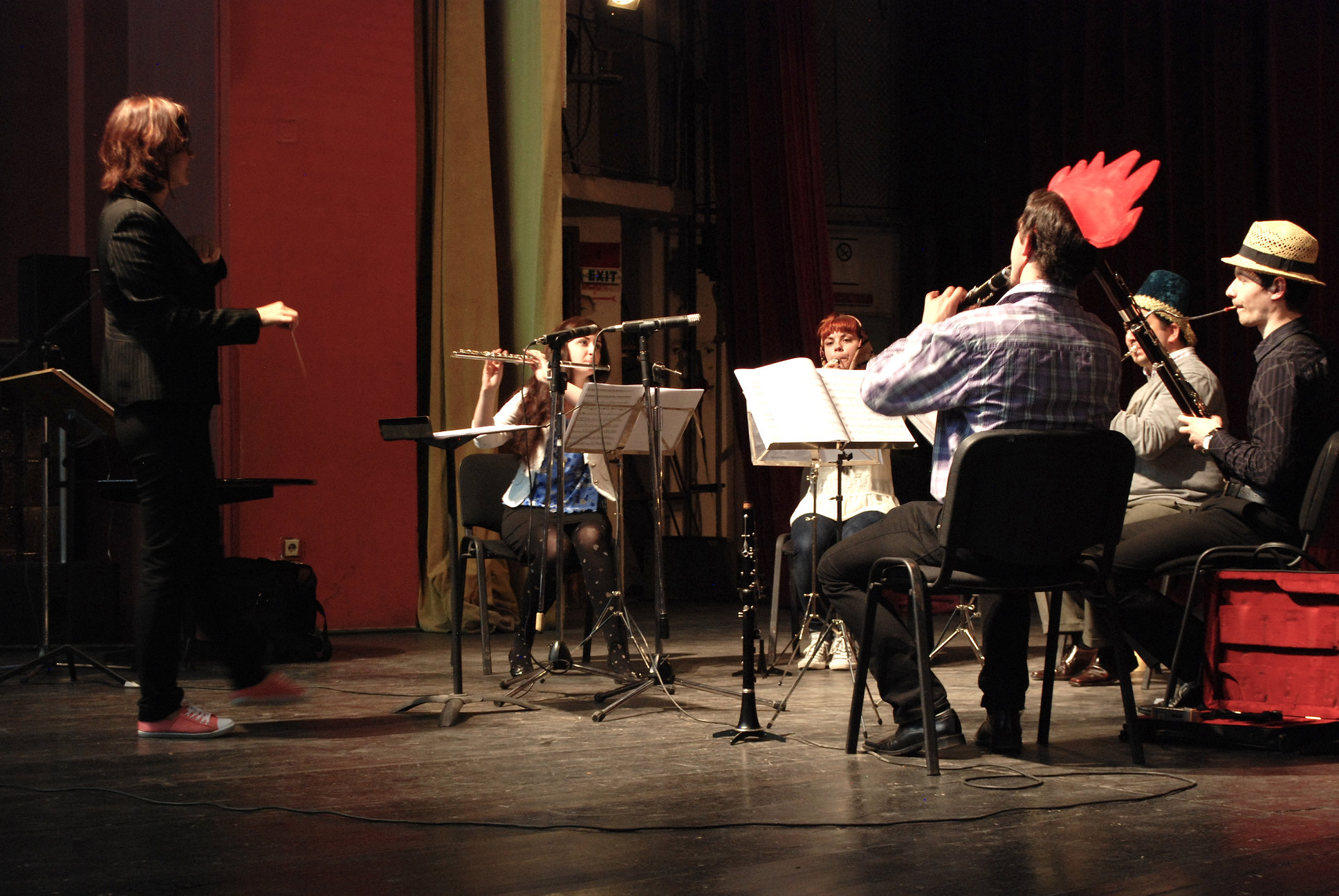 The educational concert by Ștefana Țițeica (concept and dramaturgy) was conducted and moderated by Dalma Lídia Kovács and performed by Cătălina Popa (flute), Ruxandra Sericiuc (oboe), Flaviu Ludusan (clarinet), Szilárd Kelemen (horn) and Vasile Tăpăstău (bassoon).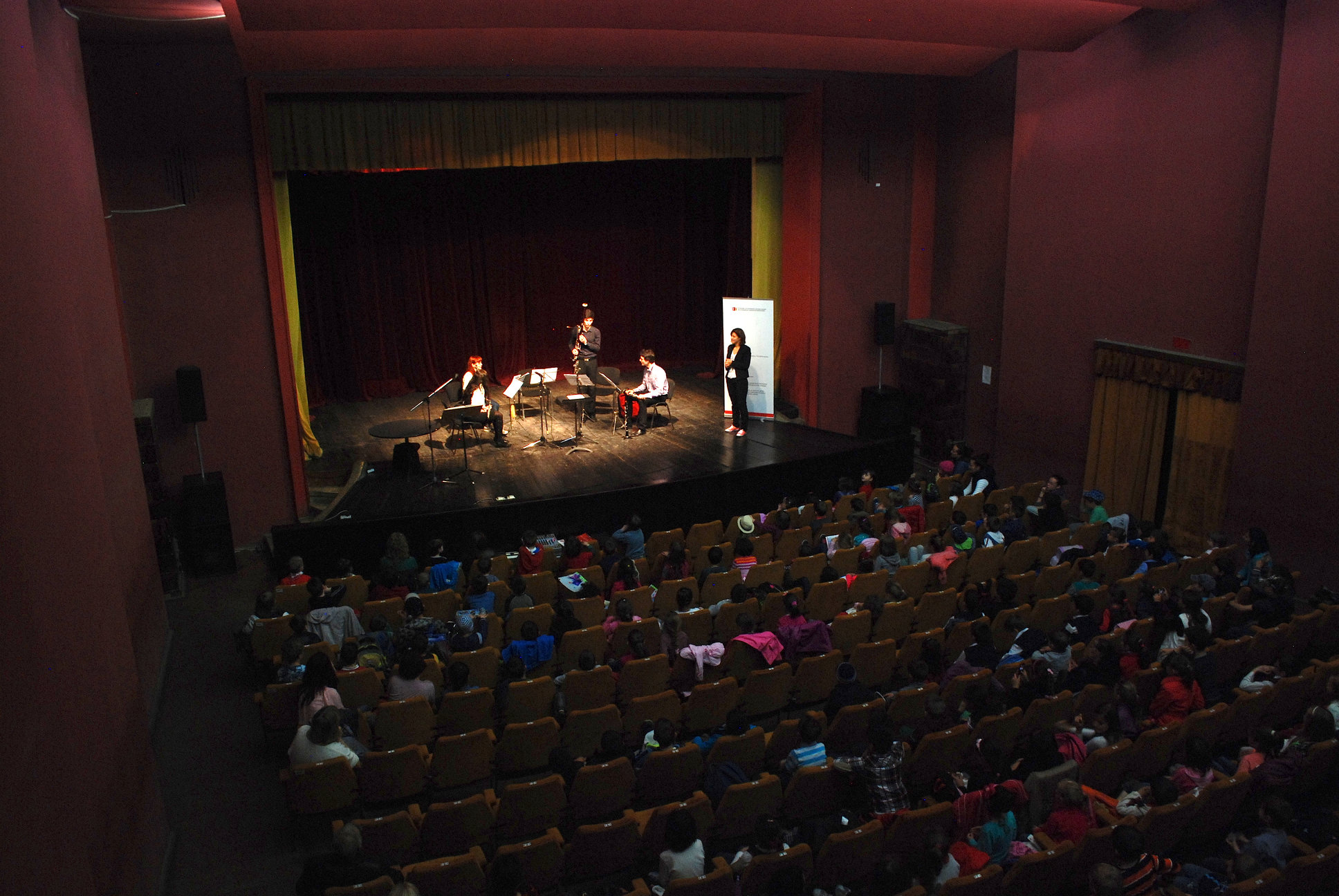 Primary school classes and kindergarten groups attended the early afternoon concert, the Mihai Eminescu Hall was nearly full with noisy, but curious children.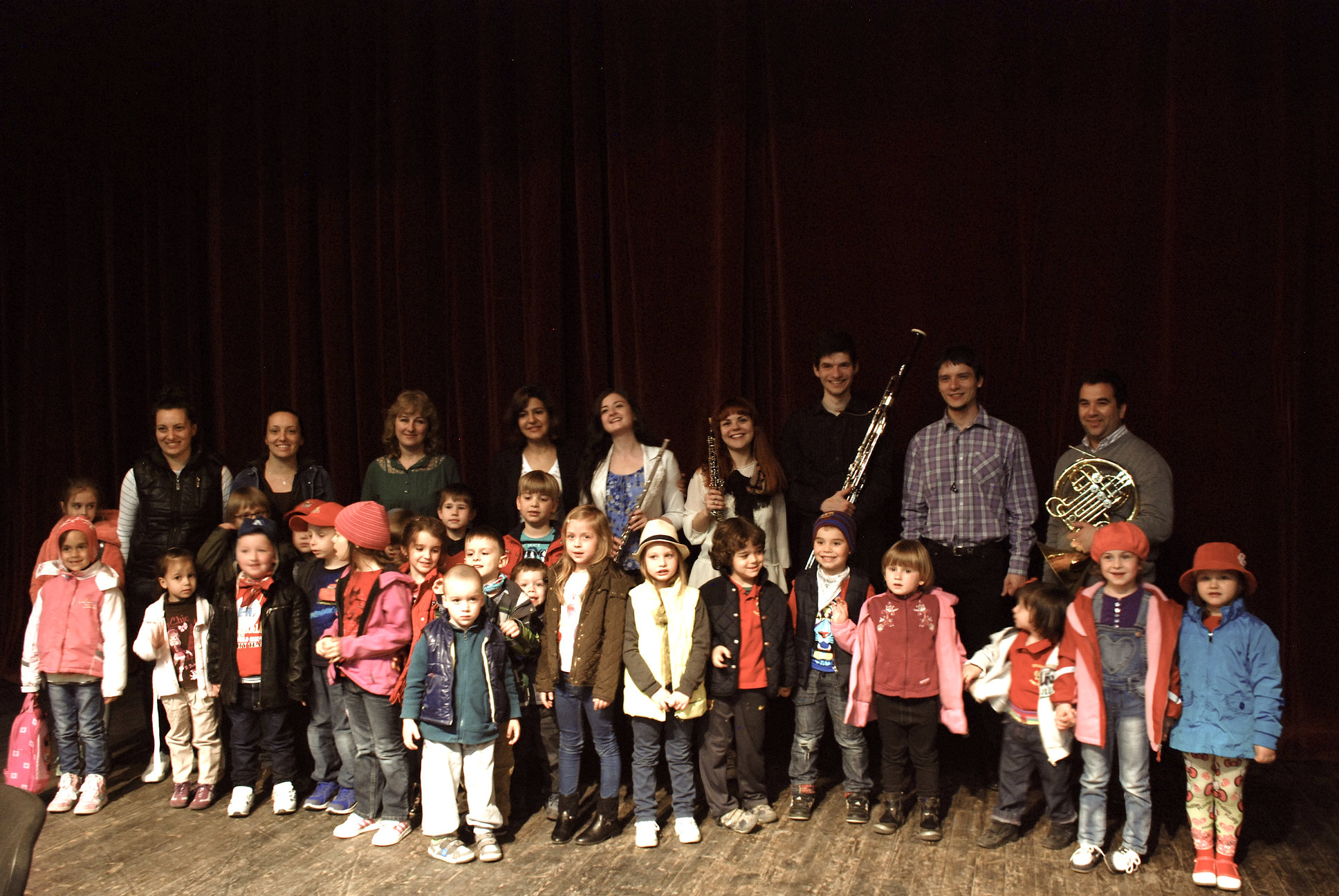 ---