Two captivating and creative weeks at Academia Sighisoara 2015,Aug 24, 2015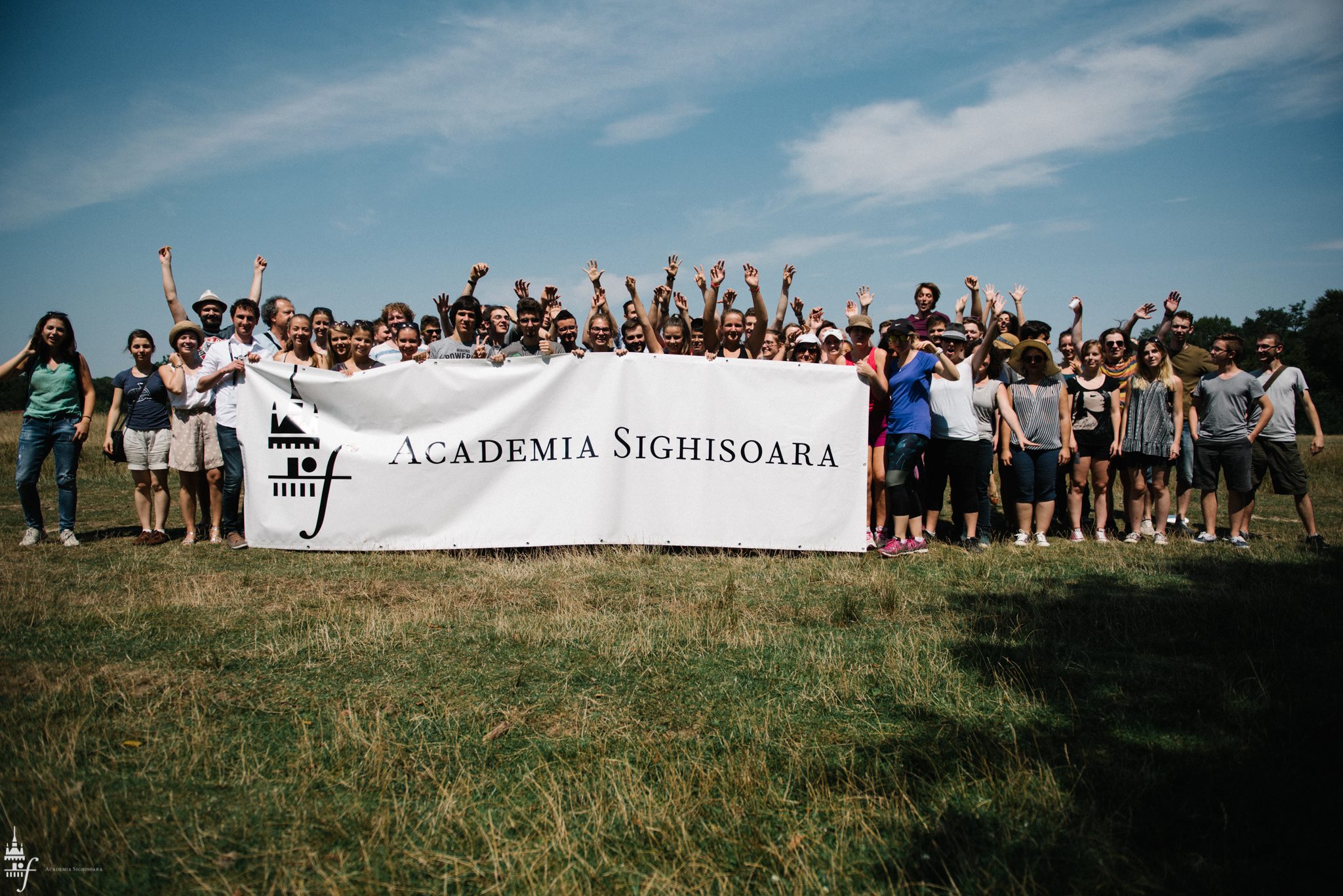 Yet another beautiful and eventful summer academy has come to a close! It is never easy to summarize the two intensive weeks we spend each August in the medieval citadel of Sighișoara, and we are fully aware that the success of this, the 22nd year, cannot be summed up with mere facts and figures.
A huge interest has been shown in Academia Sighișoara this year, both locally and from around the world. In just three weeks all the student places were filled, and after filtering a long waiting list we were able to admit 59 active students and 2 passive students to participate in the 2015 summer academy representing 9 countries: Romania (37), Austria (9), Spain (3), Switzerland (3), Bulgaria (2), Germany (2), Finland (1), Italy (1), United States (1).
The students of Academia Sighișoara were brilliant this year: hard working, committed, talented, curious, daring, impressive in their thirst for knowledge, receptive to the learning of new ideas and, above all, determined to improve by drawing in as much as possible in this short period.
We hosted individual instructions in 9 categories:
composition: Roland Moser (Basel), Adrian Pop (Cluj)
piano: Benjamin Engeli (Basel), Anton Kernjak (Basel), Viniciu Moroianu (Bucharest)
harp: Marie Trottmann (Neuchâtel)
violin: Adelina Oprean (Basel), Alexandru Gavrilovici (Bern), Ana Török (Arcadia quartet, Cluj), Melinda Béres (Cluj)
viola: Traian Boală (Arcadia quartet, Cluj)
cello: Katharina Gohl Moser (Basel), Guillermo Pastrana (Granada/Basel)
double bass: Botond Kostyák (Vienna)
voice: Irina Gavrilovici (Vienna)
clarinet: Aurelian Băcan (Cluj)

chamber music classes with: Vladimir Lakatos (Munich), Arcadia Quartet (Cluj, Ana Török, Răsvan Dumitru, Traian Boală, Zsolt Török), Benjamin Engeli (Basel, The Chamber Music Project), Anton Kernjak (Basel, chamber music with piano)
and group/private Alexander-technique courses with Angela Schwartz (Basel).
We were blessed with the opportunity of having some of the greatest musicians and pedagogues teaching and performing at Academia Sighișoara: 20 master class professors worked intensively with the students, and together with 16 performing artists (some of them, former students, now mature artists and collaborators) they performed 10 high profile concerts at the Baroque Room in Sighișoara City Hall, the Monastery Church and the Synagogue throughout the first ten days of the academy, providing a perfect end to each day. General interest in our concerts was consistently high, around 150-200 people attending each concert. For locals it has become a tradition to attend these events, and for the tourists passing through the city, it is a prime cultural event they can all enjoy. It is important for us to share high quality music with everyone, so having no concert fees makes the events equally accessible to everyone. We also encourage people who have barely had any contact with live classical music to attend our concerts.
We concluded the concert series with five successful student concerts covering a diverse repertoire: the canto class opened the mini-series, followed by the students' solo and chamber music performances at two lunch and two evening concerts and ended it with the premiere of the composition class works. The students showcased their talents, performed pieces they had just learned with various chamber music ensembles, and participated in world premieres by joining their composer colleagues in presenting their works.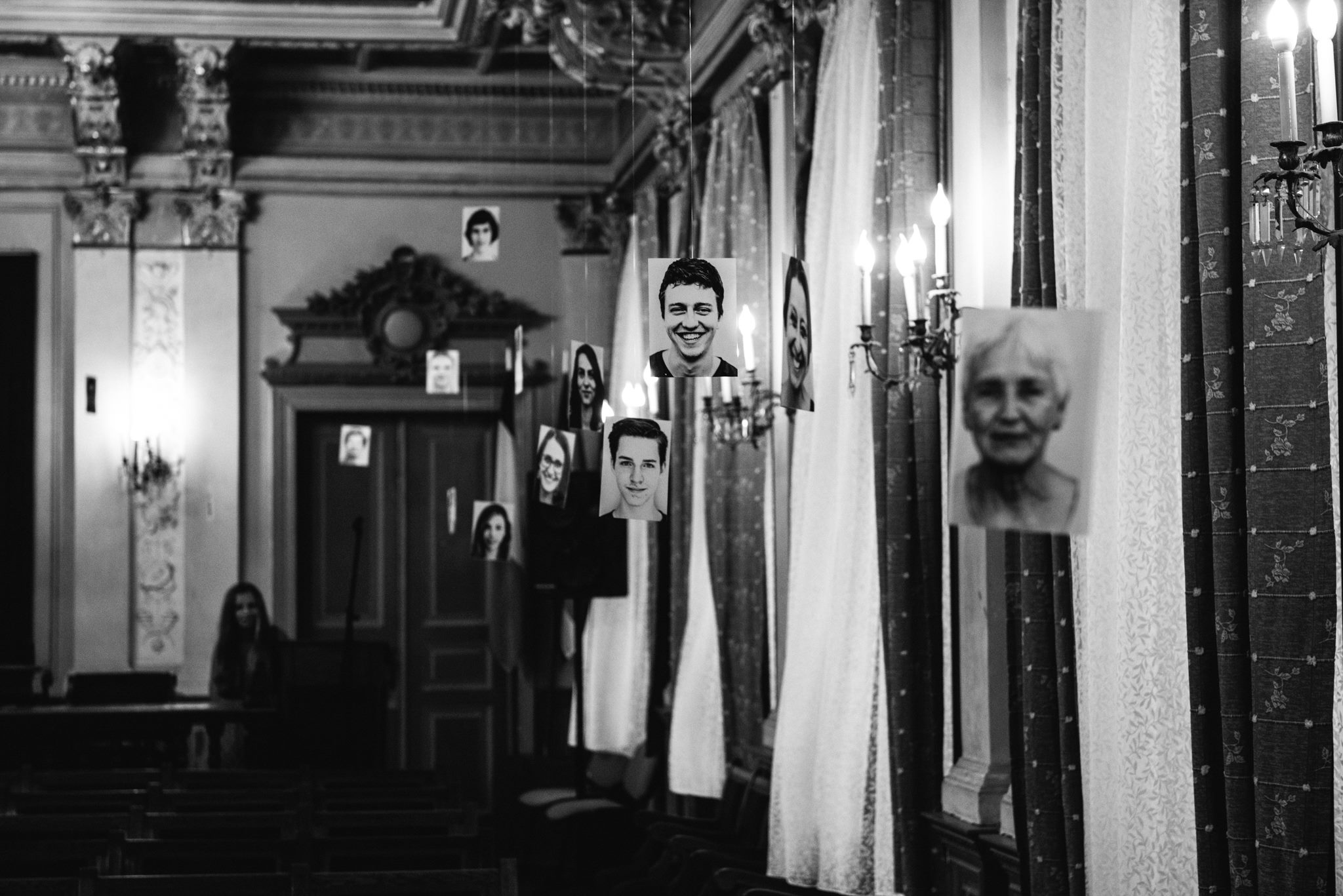 The exceptional work of our visual arts team made it possible to capture some of the most poignant moments and the unique atmosphere of the summer academy. The exhibition of the portrait project – beautiful black and white photos of the participants – provided an extraordinary and memorable close to these two captivating and creative weeks.
Academia Sighișoara is a boundless space, where students and teachers from more than 10 different countries (and even more nationalities), of different age groups and social backgrounds, can work and grow together in a cordial and inspiring environment. It is the perfect place for meeting, exchanging of ideas and knowledge and for personal growth and enrichment.
Photo © Gábor Loránd and Felix Vratny
---