The debut of the new harp at Academia Sighişoara,Jun 17, 2014
This year, at the 21st festival of Sighisoara Academy, the concert of the 9th August will be dedicated entirely to the harp; one of the oldest musical instruments. The harp was commonly found in Sumaria and Egypt around 3000 years before Christ. With the devoted help of the well known, beloved harpist Marie Trottmann and a group of Swiss music lovers, the Association Cultura Viva managed to purchase such an instrument. The concert on the 9th August will be held by Marie Trottman and The Leonor Quartet from Madrid. At the end of the festival, the Cultura Viva Association will try to find a school in Transylvania to donate this instrument to. In the short interview below you can find out more details about this remarkable opportunity:
Reporter: How did this marvelous idea for purchasing the harp come about?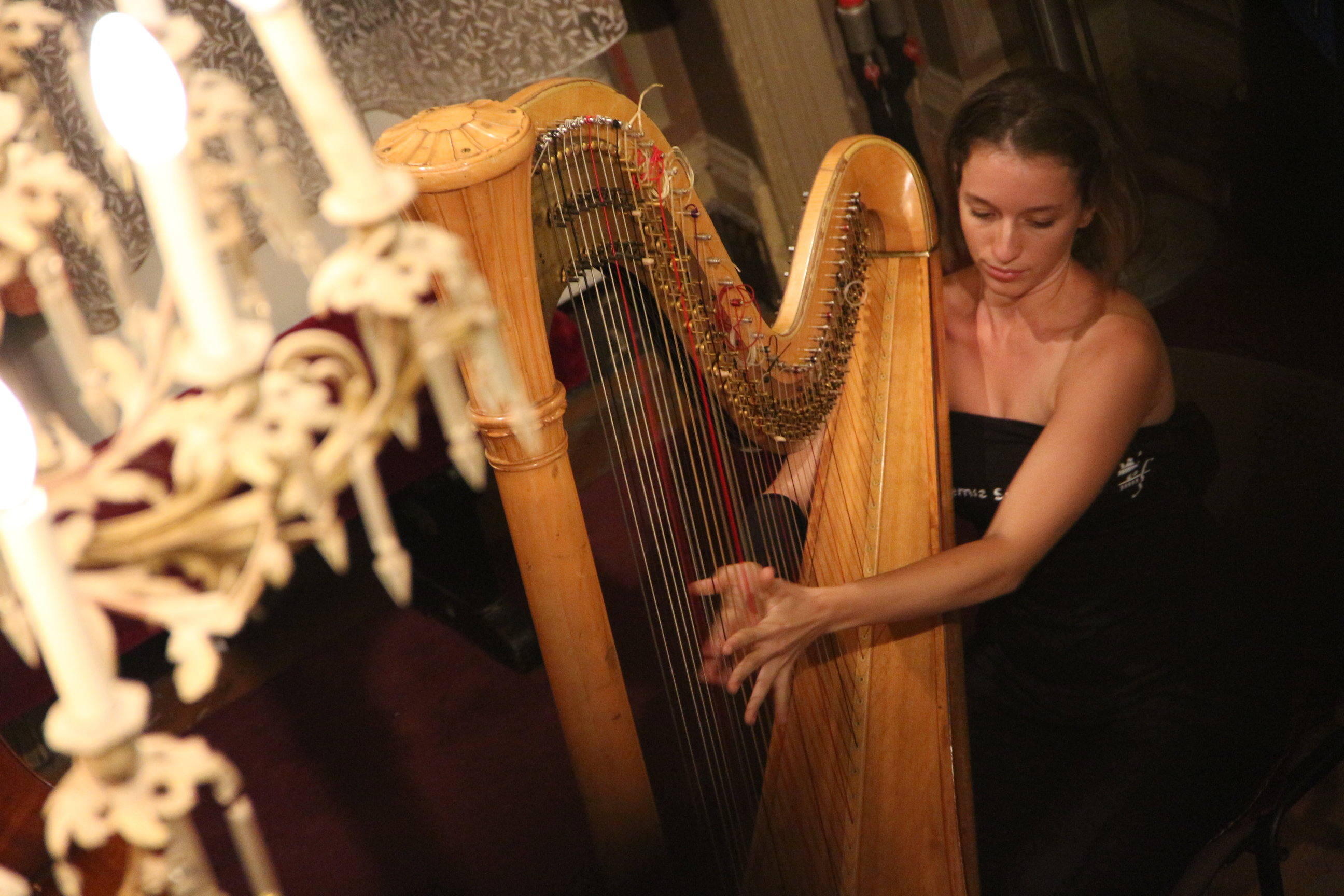 Marie Trottmann: I had been invited several times to teach and perform at the Academia Sighisoara. During those experiences I was a little surprised at the contrast between the instruments we have in Switzerland and the ones available to schools in Romania. I was saddened because the instruments the students and I had to work with did not offer the chance to deepen the sound effects or support a good technique in the way that a good instrument can. After a discussion with Alexandru Gavrilovici, the president of Cultura Viva Association and founder of Academia Sighisoara, we had the idea of providing a Romanian school with a good quality harp.
Reporter: What was the price for such an instrument?
Marie Trottmann: The price of this harp was 26.000 euro's. Luckily the Carmac Society, who specialises in manufacturing, made a generous gesture and provided us with this instrument, the cover case, the chords for the instrument and the trolley to transport it, all at a very good price. Furthermore, 60 Swiss music lovers helped us to accomplish this project.
Reporter: Why is it so important that the Academy students benefit from such an instrument?
Marie Trottman: As I mentioned earlier, the quality of the instruments; the strings that I had the chance to play in Romania were made out of plastic and the mechanism was old and almost impossible to tune. Because of this, it's very hard to produce a good sound, and sound is the essence of music.
In Romania there are many, many musicians who are talented and passionate, so it is important that they have the chance to develop their talent on good instruments.
---