The Chamber Music Project with Benjamin Engeli,Aug 6, 2015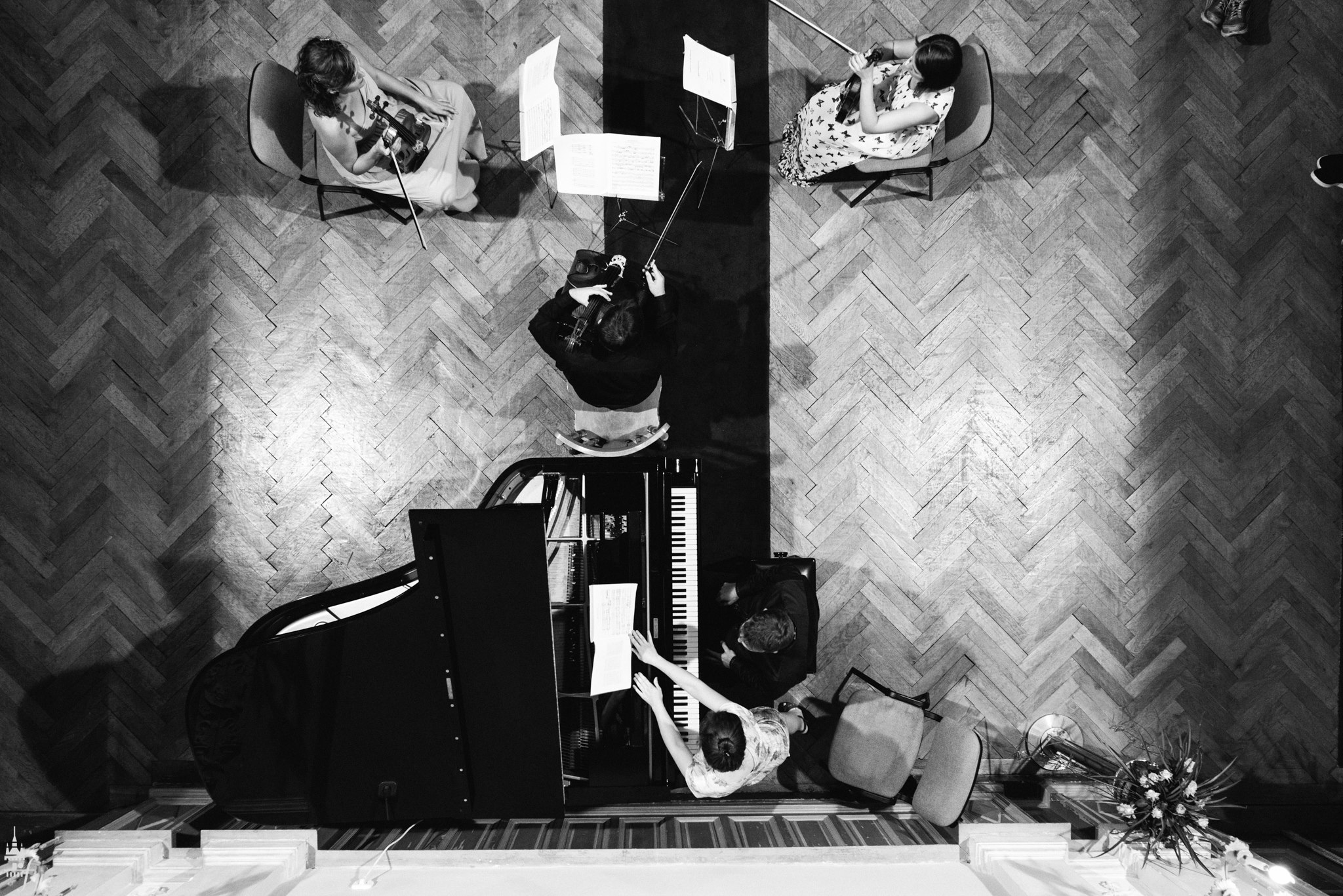 Initiated by Swiss pianist and teacher of Academia Sighisoara, Benjamin Engeli, The Chamber Music Project brought together some of the most talented students, former students and young artists of the academy to work with them on a chamber music repertoire. Building a wonderful and rich repertoire together was a lot of fun, but also a different way of learning and growing professionally in an open medium, without the teacher-student gap. The results of the roughly one week intensive workshop-like rehearsals were presented at a concert on 6th of August.
Works by Max Bruch, Ludwig van Beethoven, Aram Khachaturian and Felix Mendelssohn-Bartholdy were performed by pianist Benjamin Engeli together with violinists Andrea Duca, Adela Kertész, Sonia Vulturar, violists Lilla Fodor and Lilia Dodova, clarinetist Aurelian Băcan and cellists August-Alexander Pavlov and Stéphane Giampellegrini. More photos here (© Felix Vratny).
---