Successful masterclasses in Cluj,Apr 11, 2014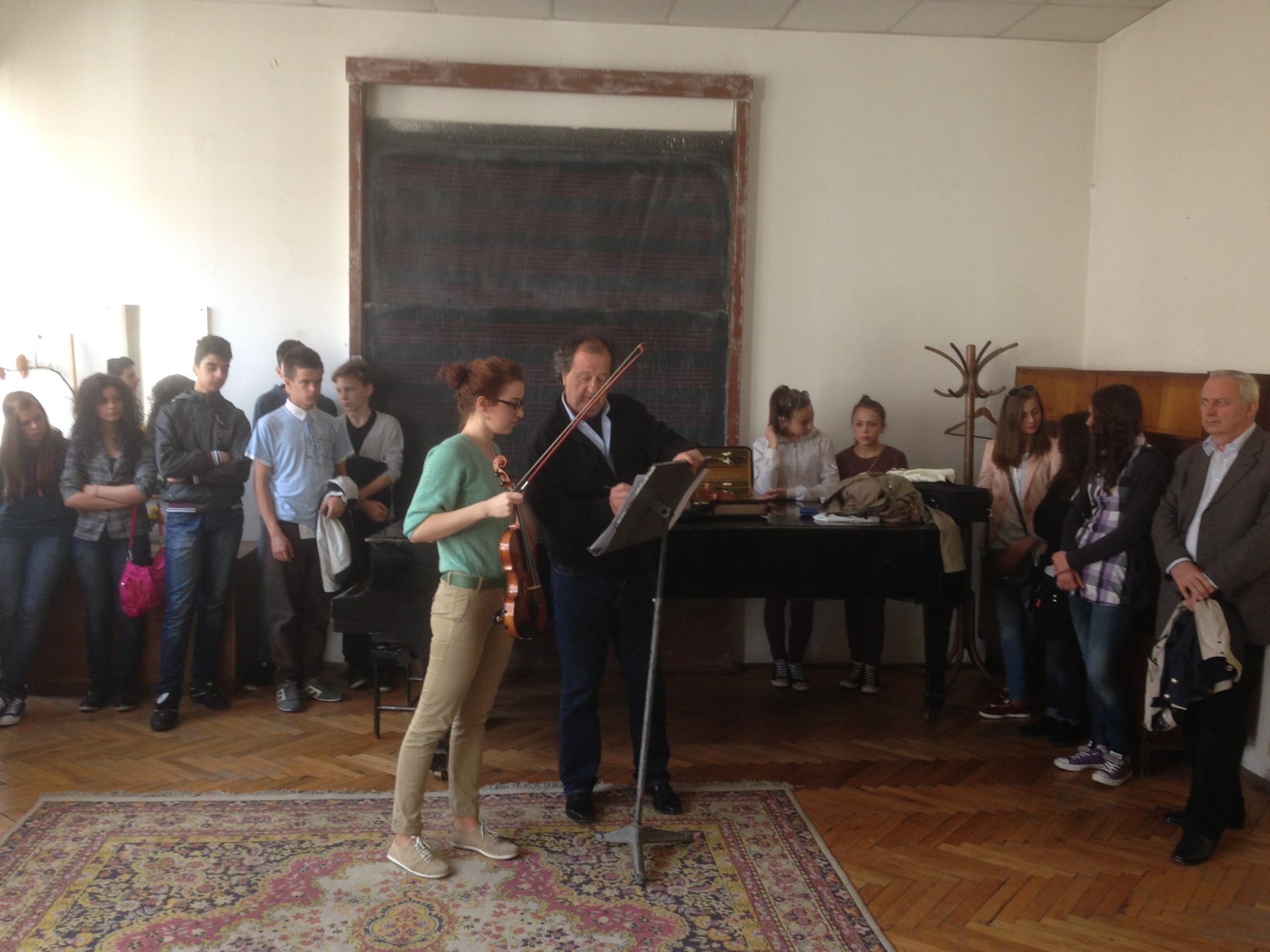 The three day violin and Alexander Technique mastercourse held during this week has ended with a great success. The combined courses met the requirements of the students and teachers of the Gheorghe Dima Music Academy, Cluj. Approximately 80 students and teachers participated in these two masterclasses offered by the Cultura Viva Sighisoara Association (Bern), held between 7 and 9 April, 2014, in the framework of Academia Sighisoara (a project co-financed by a grant from Switzerland through the Swiss Contribution to the enlarged European Union).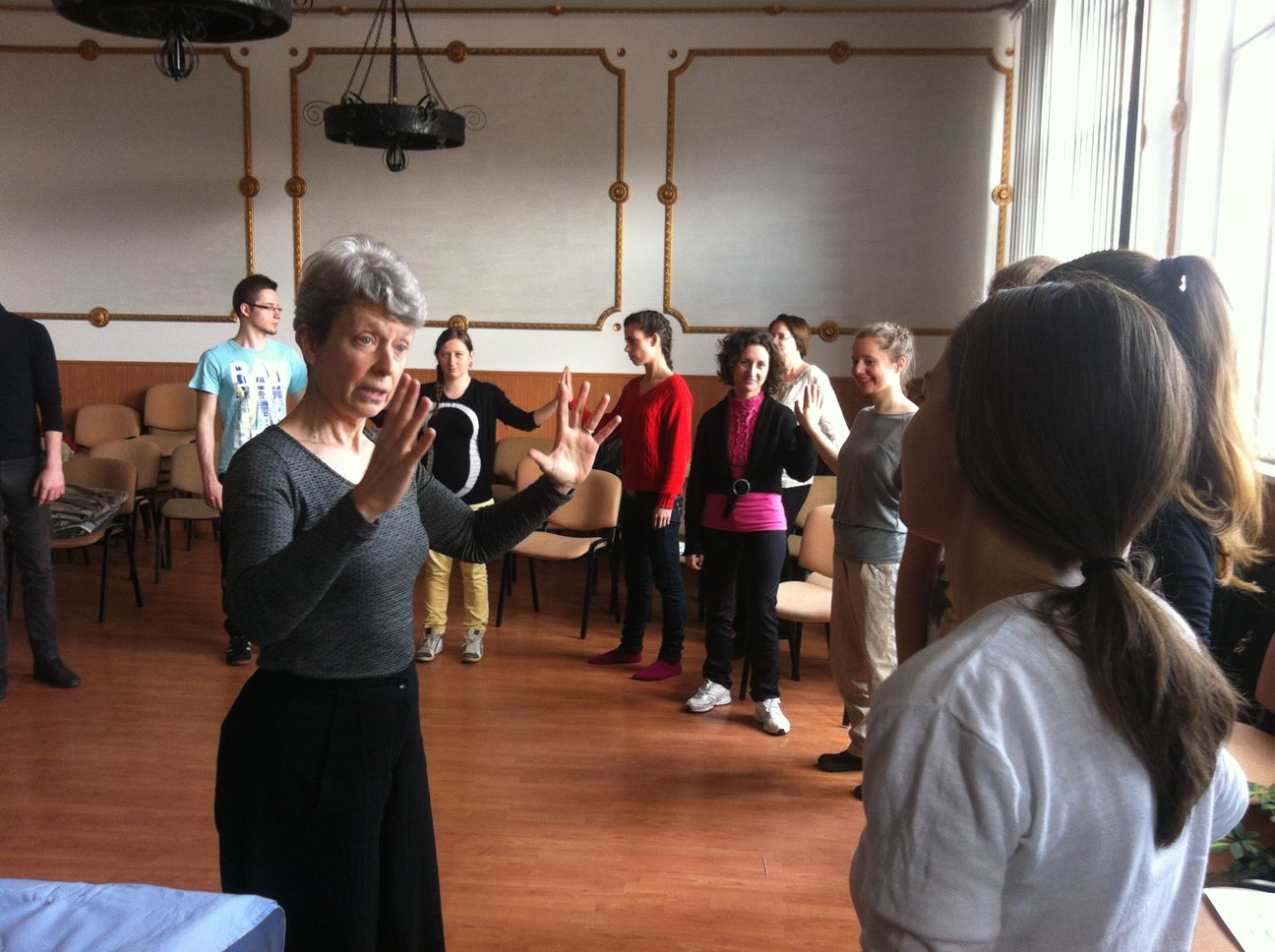 The success of the courses confirm the need of consistent development and continuity. Both Angela Schwartz, cellist and Alexander Technique teacher in Basel, an​d violonist Alexandru Gavrilovici (Bern) said they were excited by the idea of continuing the work they have began in the forthcoming summer Academy Sighisoara (1-14 August) and during the next year.
Angela Schwartz has just confirmed that she will attend Academia Sighisoara 2014. Those who are interested in continuing the Alexander Technique courses along with the instrumental masterclasses, should read the Application / Info menu for further information.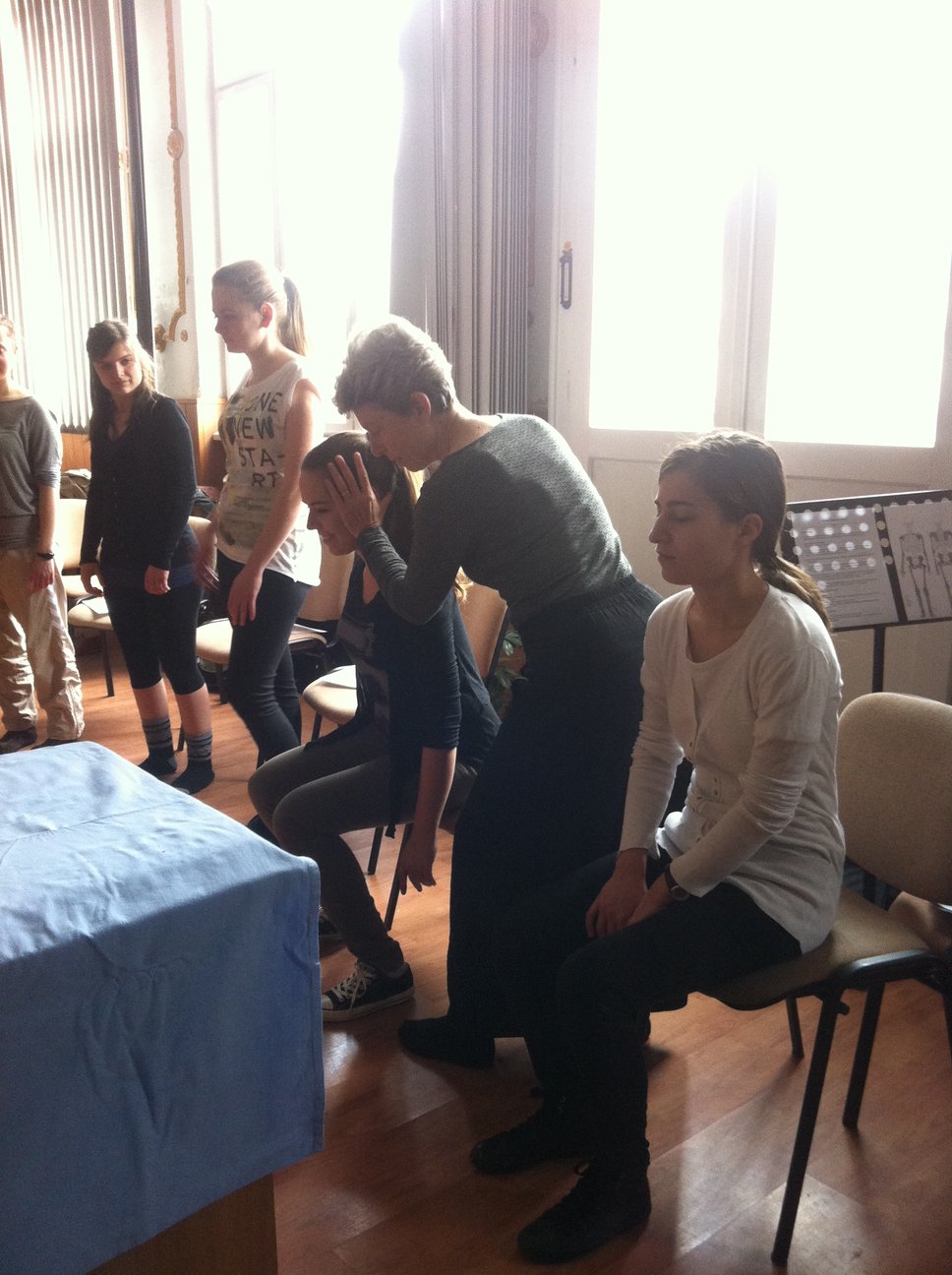 Angela Schwartz working with the students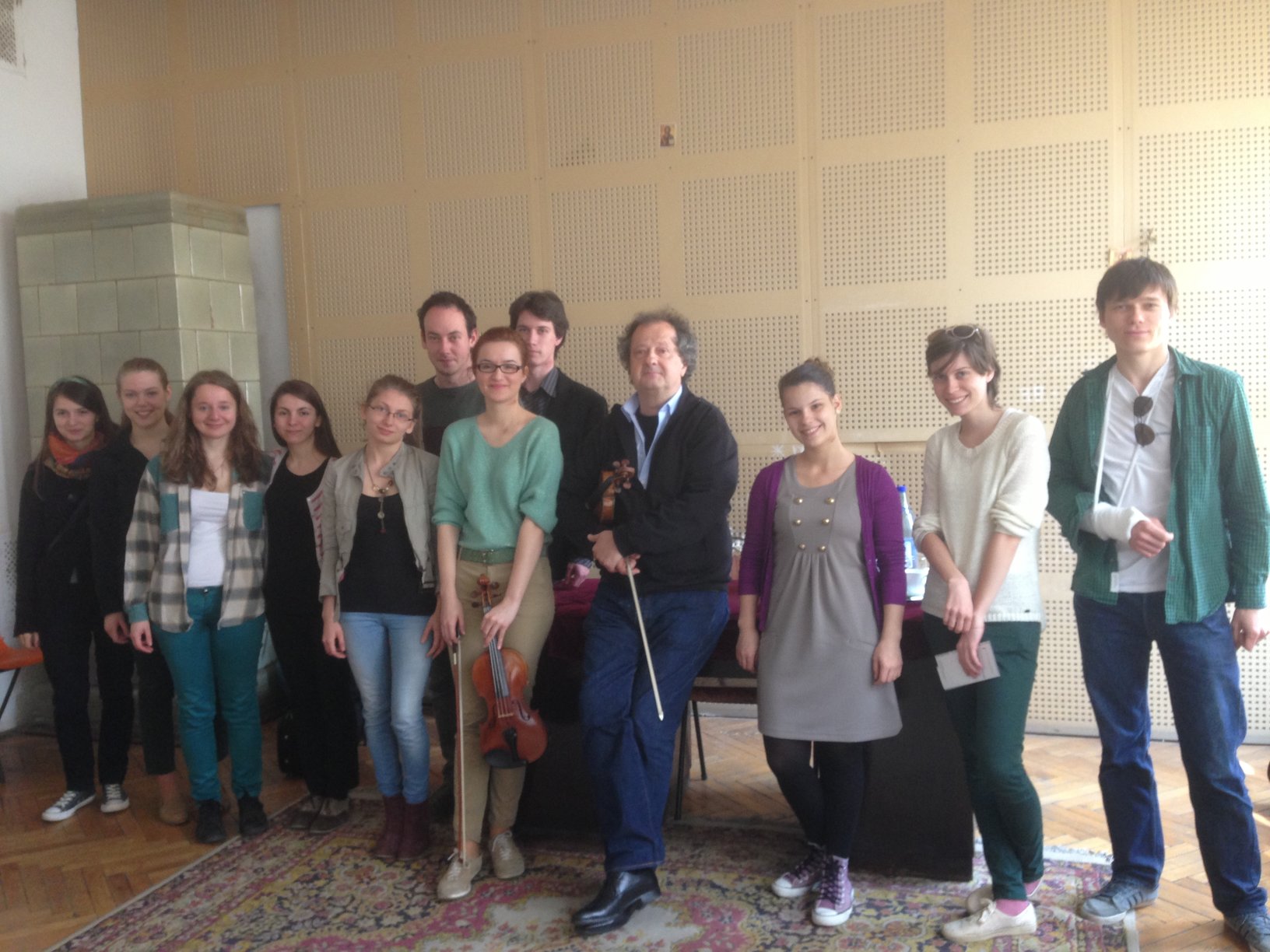 A part of the violin class with Alexandru Gavrilovici
---