Piano-cello night & Brahms C minor piano quartet,Aug 10, 2014
We ended the festival's concert series with a polychromatic program on the 10th of August 2014. Mirel Iancovici (cello) and Benjamin Engeli (piano) performed works for cello and piano by Robert Schumann, Anatolijus Šenderovas and Fazıl Say. They completed the evening with the brilliant Brahms Piano Quartet in C minor together with Adelina Oprean (violin) and Vladimir Lakatos (viola).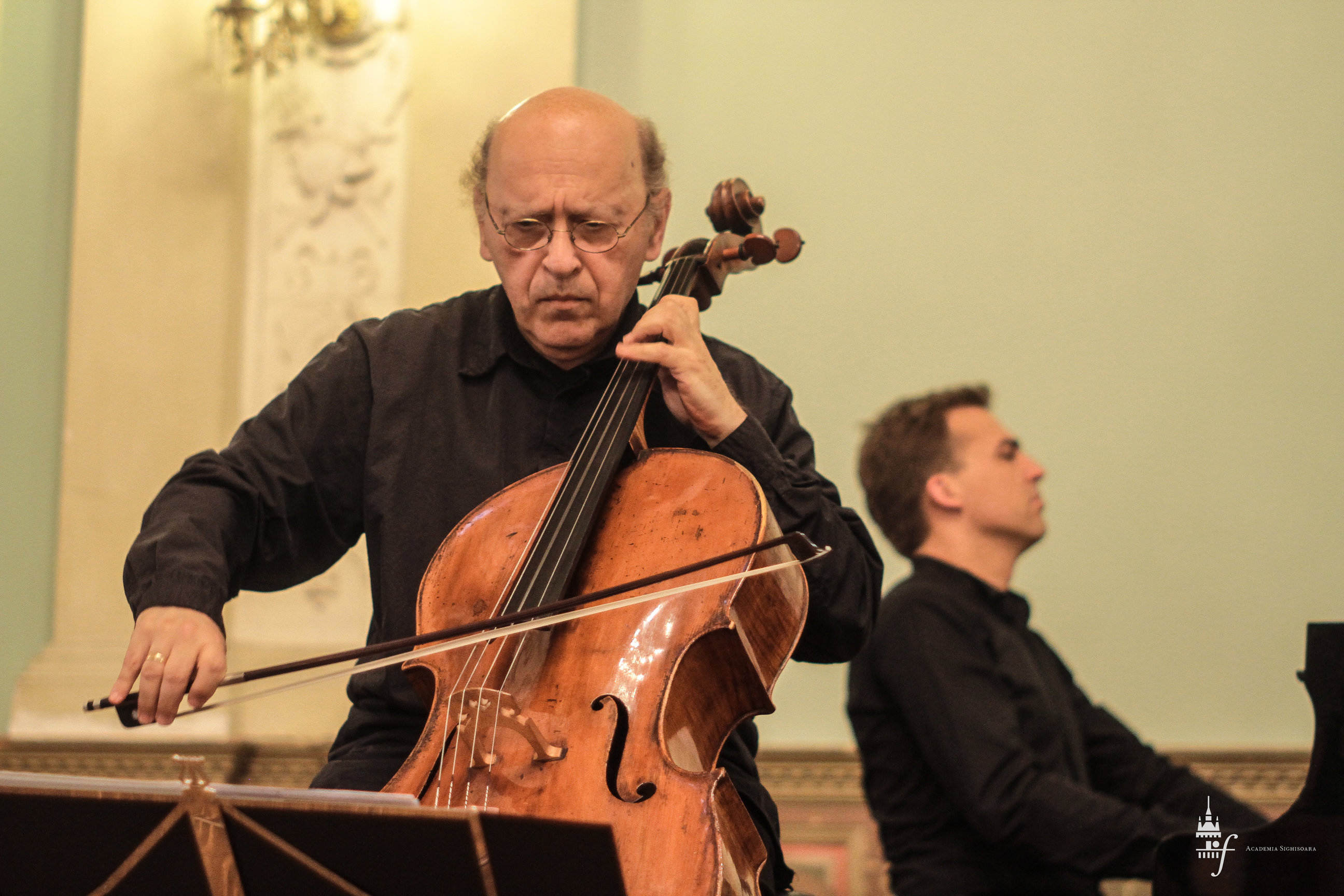 Mirel Iancovici was born in Romania. After studying under Serafim Antropov at the Bucharest Conservatory and graduating with Radu Aldulescu and Paul Tortelier, he went on to win many important international competitions such as: "Gaspar Cassado" Florence, Italy - First Prize and several special prizes; "Imperial Tobacco Cello Competition" Bristol, U.K. - First Prize and Gold Medal; "Pablo Casals Centenary" Barcelona, Spain - First Prize. Since then his concert and recital schedule has led to extensive travel throughout Europe and the United States as well Radio/TV recordings and records.
He has performed in Carnegie Hall, Concertgebouw Amsterdam, Lincoln Center New York, Philharmonie Berlin, Palau de la Musica Barcelona, Kennedy Center Washington, Royal Festival Hall, Wigmore Hall, in Festivals such as "Yehudi Menuhin Festival" Gstaad, "Upper Galilee Chamber Music Days" Israel, "George Enescu Festival" Bucharest collaborating with such distinguished artists as Claudio Abbado, Philippe Entremont, Herman Krebbers, Silvia Marcovici, Raphaël Oleg, Gennady Rozhdestvensky, Yoav Talmi, Paul Tortelier, Han de Vries, Gerard Wyss.
Mirel Iancovici is currently working as a cello professor at the Maastricht and Brabant Conservatory (Holland) and has given master classes in France, Germany, Italy, Ireland, Holland, Romania, USA and South Korea.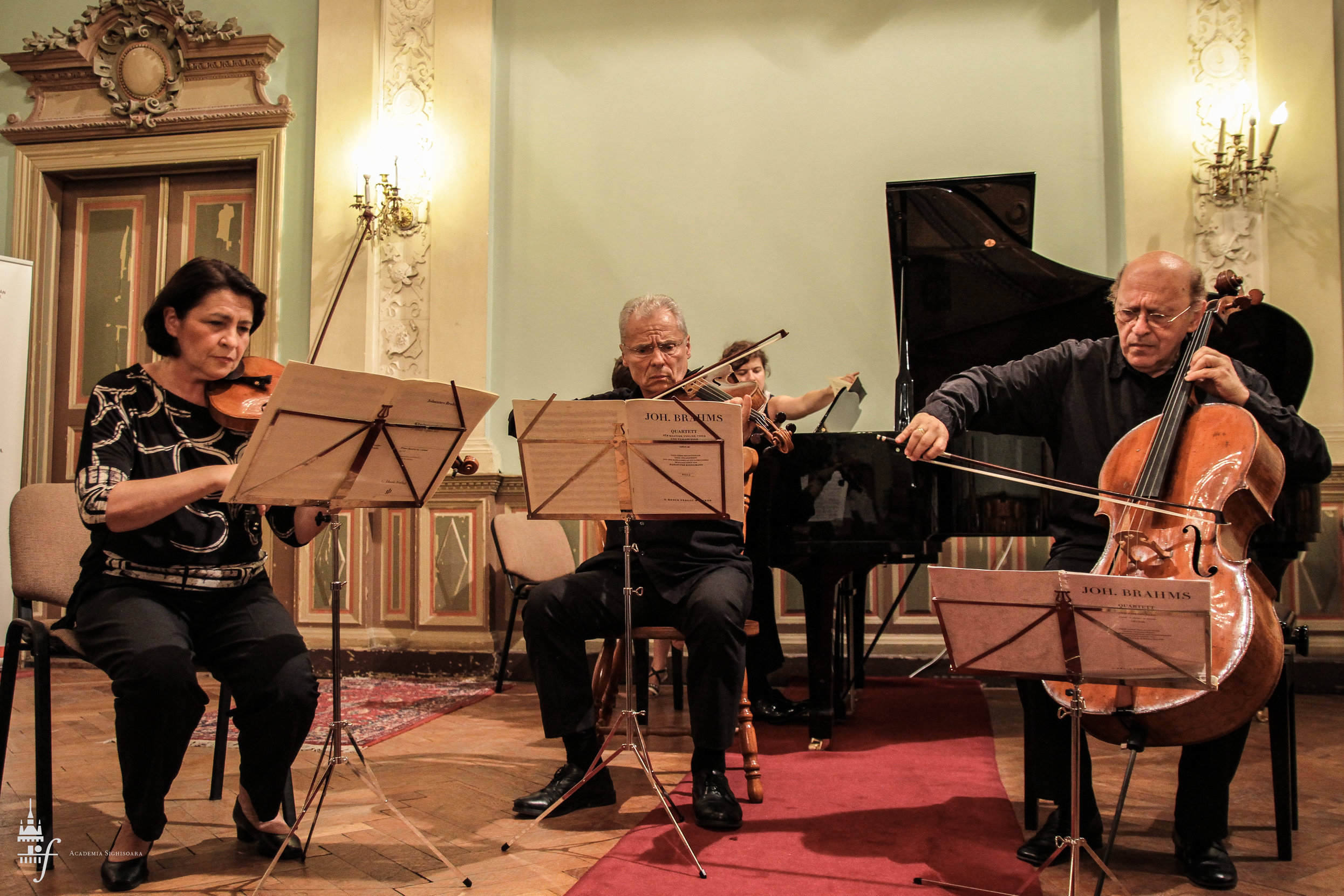 Sunday, August 10, 8 pm, City Hall
With:
Mirel Iancovici, Cello
Adelina Oprean, Violin
Vladimir Lakatos, Viola
Benjamin Engeli, Piano

Program:

Robert Schumann (1810 - 1856) - Märchenbilder (Fairy Tale Pictures) Op. 113. for cello and piano
Anatolijus Šenderovas (1945) - 2 Songs of Shulamith (1992) for cello and piano
Fazıl Say (1970) - Black Earth (1997), originally for piano, arranged for cello and piano by Mirel Iancovici
Johannes Brahms (1833-1897) - Piano Quartet in C minor Op.60

Photo © Gábor Loránd
More photos here!
---