Piano and chamber music concert,Aug 6, 2014
Benjamin Engeli (piano) performed solo works by Beethoven and David Philip Hefti during the first half of the concert on the 6th of August. Together with Adelina Oprean (violin) and Katharina Gohl Moser (cello) they continued the evening with the wonderful C major Trio (nr.2) by Johannes Brahms.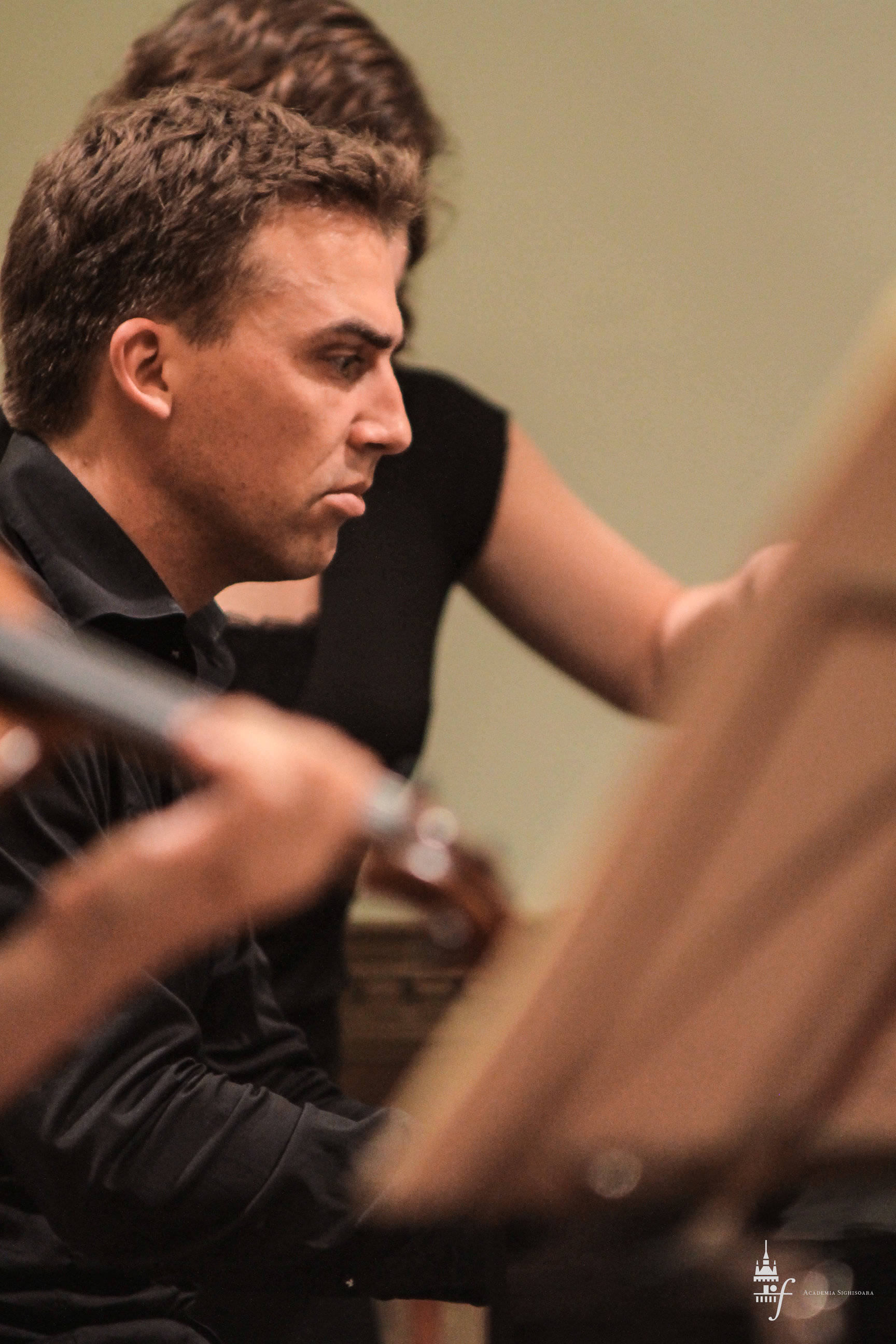 Benjamin Engeli is one of the most versatile Swiss musicians of his generation. His career as a soloist, chamber musician and teacher has taken him to most European countries as well as to Australia, India, North and South America. As a member of the Tecchler Trio, he was the 1st Prize winner at the International ARD Music Competition in Munich in 2007, and has since then performed in venues such as the Concertgebouw Amsterdam, Konzerthaus Berlin, Wigmore Hall London, Tchaikovsky Conservatory Moscow, Oriental Arts Center Shanghai, Konzerthaus Vienna and Tonhalle Zurich.
He is now member of the Zurich Ensemble and also one of the 4 pianists of the Gershwin Piano Quartet, with whom he has conducted concert tours in Brazil, China and the Middle East.
Benjamin Engeli comes from a family of musicians and started his musical education on various instruments at an early age. Only when he was fifteen did he decide to take his first regular piano lessons, studying with Adrian Oetiker with whom he continued to work until he completed his first diploma at the Musikhochschule Basel, Switzerland. He later also studied with Homero Francesch, Lazar Berman, Andrzej Jasinski, Maurizio Pollini and András Schiff.
For many years he is also been teaching up-and-coming musicians and holds teaching positions at Musikhochschule Basel (Switzerland) and at Landeskonservatorium Feldkirch (Austria).
Benjamin Engeli, Adelina Oprean and Katharina Gohl Moser are professors at the Music Academy (Musikhochschule) Basel, Switzerland.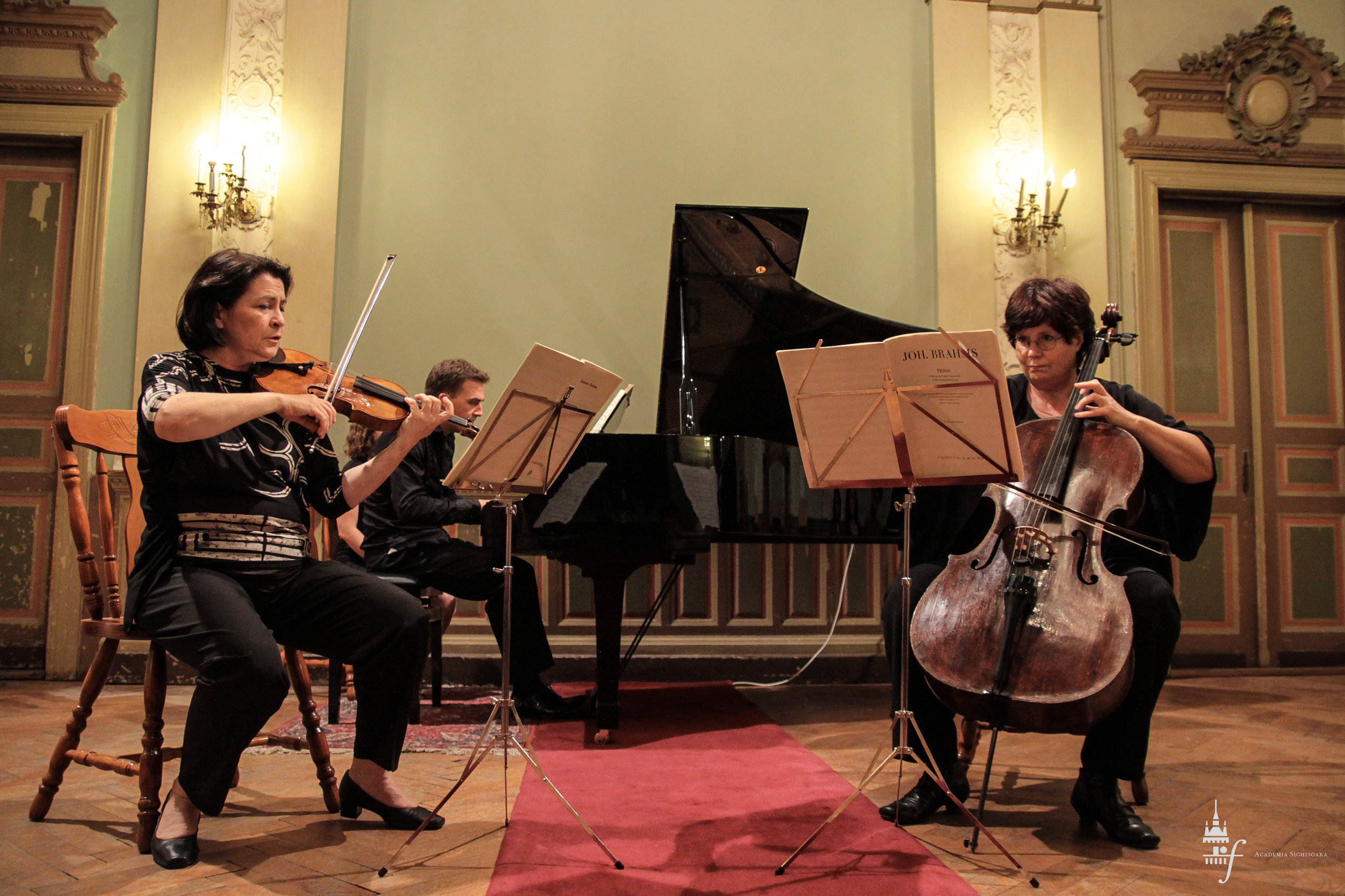 Wednesday, August 6, 8 pm, City Hall
With:
Benjamin Engeli, Piano
Adelina Oprean, Violin
Katharina Gohl Moser, Cello
Program:
Ludwig van Beethoven (1770 - 1827) - 32 variations in C minor Op 80 for piano solo
David Philip Hefti (1975) - "Beethoven-Resonanzen" Klavierstück Nr.2 (2011) for piano solo
Ludwig van Beethoven (1770 - 1827) - Sonata A flat major Op.110 for piano solo
Johannes Brahms (1833 – 1897) - Trio Nr.2 in C major Op.87

Photo © Gábor Loránd
More photos here!
---