Photos: The Mood Quartet performing at Sighisoara City Hall,May 8, 2014
The Mood Quartet performed on Tuesday, 6 May 2014 at the Sighisoara City Hall in the framework of Academia Sighisoara's year-round concert series.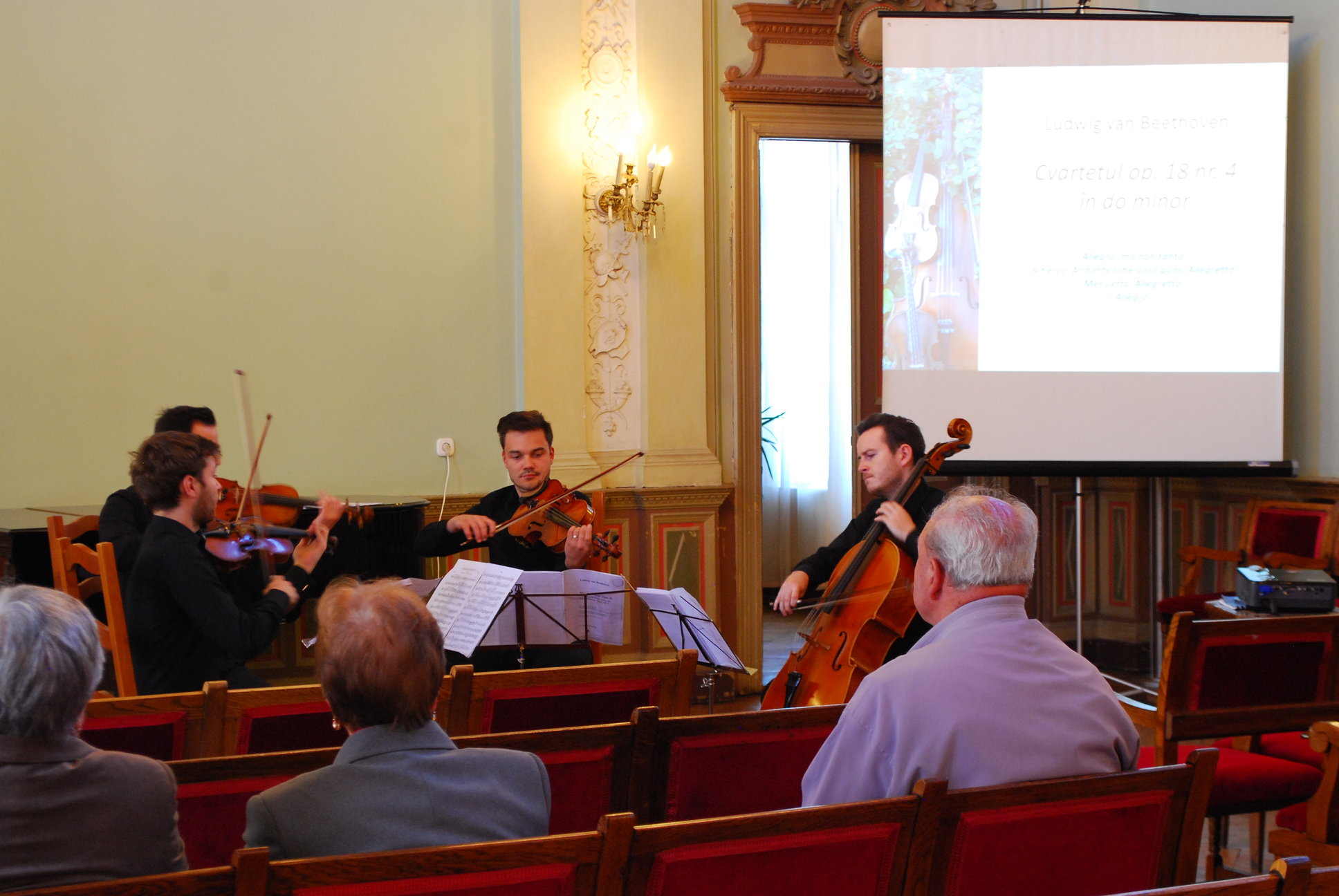 The members of the string quartet - Darius Cifor (violin), Radu Dunca (violin), Cristian Suărăşan (viola) and András Vilhelem (cello) - are graduates of the "Gheorghe Dima" Music Academy, Cluj-Napoca. The concert was hosted by composer and professor Adrian Pop (Gheorghe Dima" Music Academy, Cluj-Napoca) who presented a brief review before each work.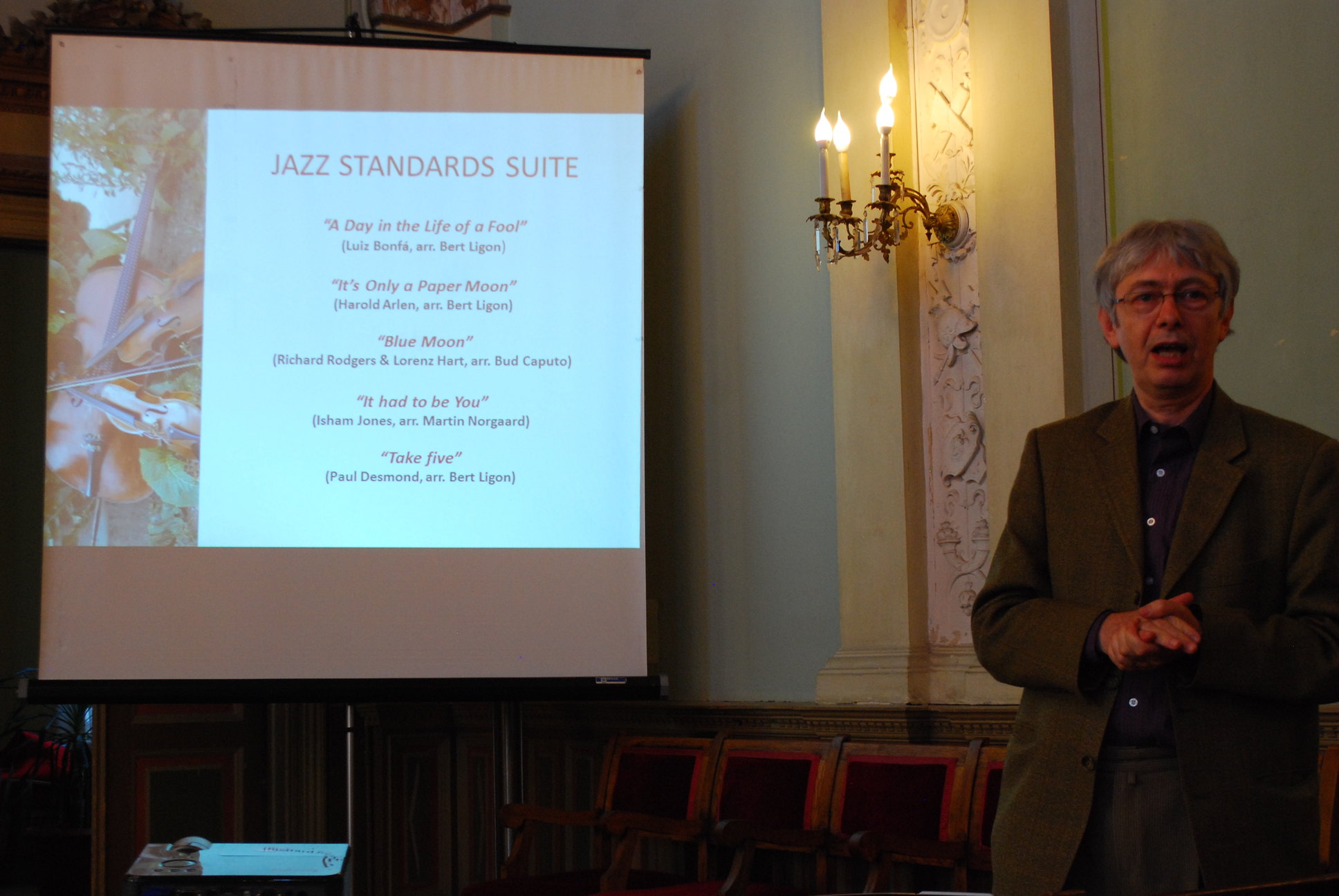 Slalom was the title of The Mood Quartet's event, which pointed out the direction of the evening's diverse program: sliding back and forth between eras and music styles. The quartet opened the concert with Ludwig van Beethoven's String Quartet No 4. op. 18 in c minor, which was followed by a jazz standards suite that included five arrangements of well-known songs and tunes of this particular style.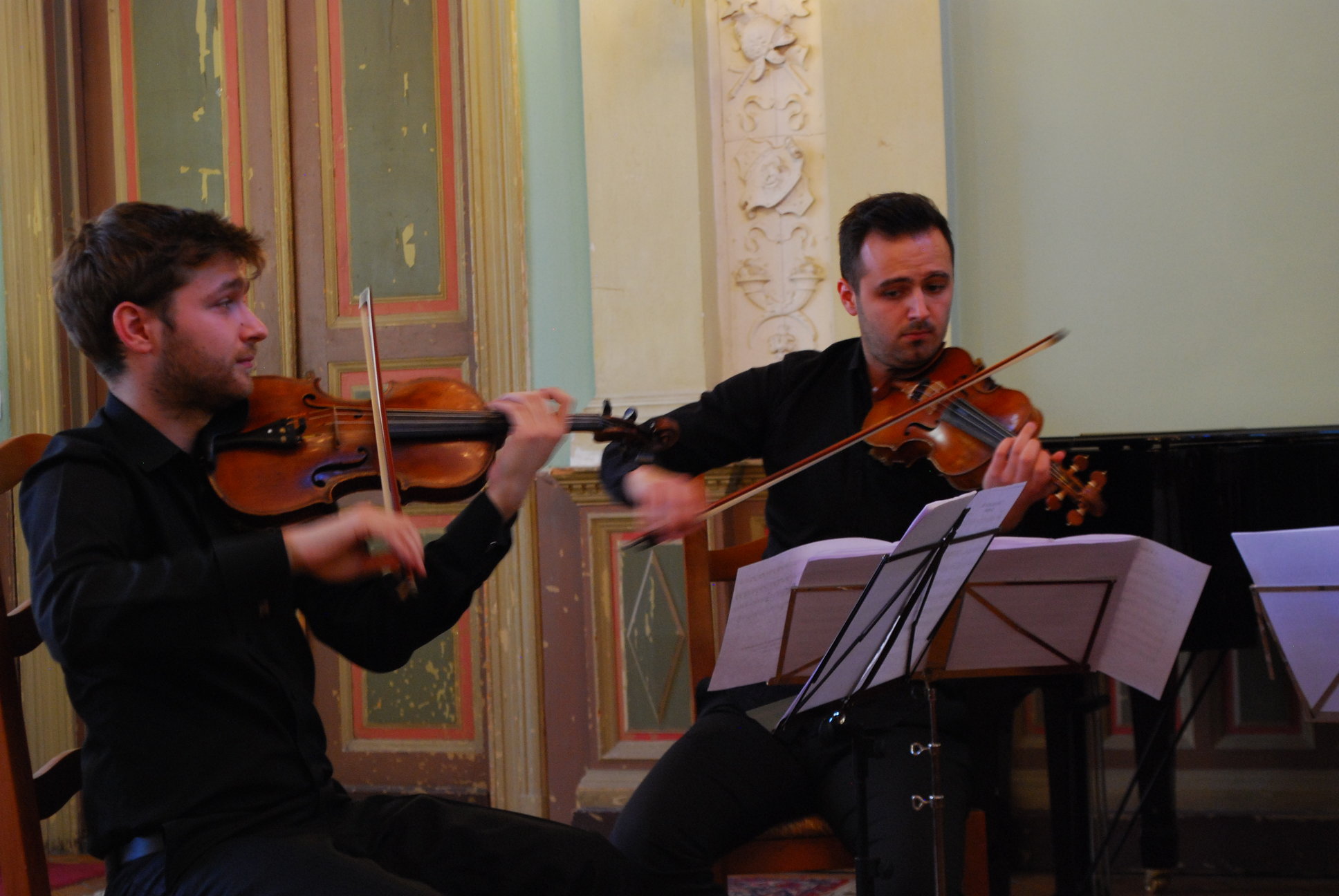 Adrian Pop's Eight bagatelle for String Quartet, based on Christian Morgenstern's Galgenlieder cycle, was played the second time at Sighisoara, premiering after almost a decade ago during the Academia Sighisoara festival. The ensemble also performed Béla Bartók's famous Romanian folk dances. The six-pieced short suite was followed by a crossover journey that included popular pop and rock tunes adapted to a string quartet. influences.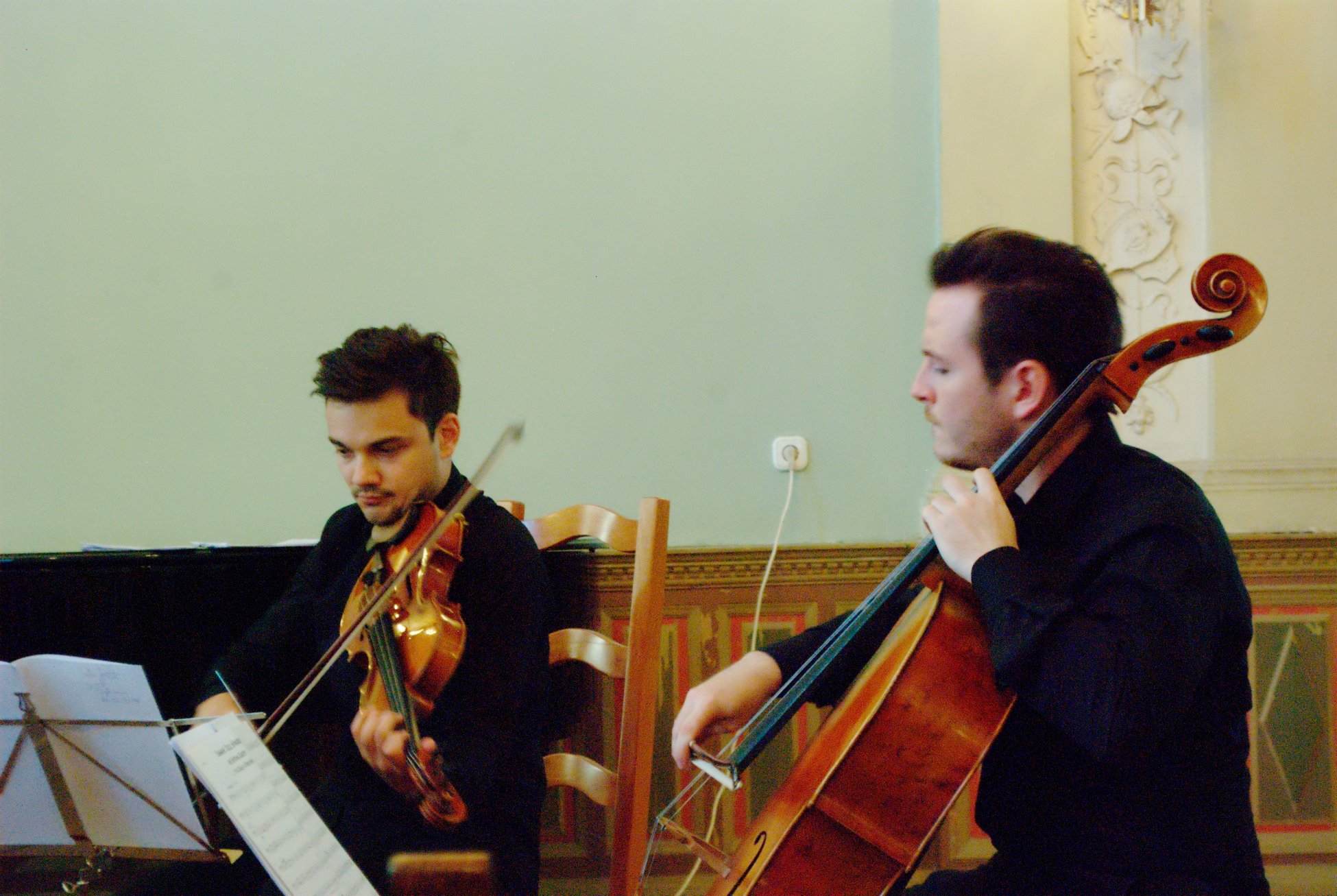 The Mood Quartet, founded in 2009, has won the "Sándor Végh" Prize at the International Mozart Festival's Chamber Music Competition (Cluj-Napoca, 2012) awarded by the Romanian Mozart Society. The young musicians are performing in concerts, festivals, various events both home and abroad.
---