Of Soldiers and Lunatics: Mihaela Maxim soprano and the AdHOC Ensemble,Aug 10, 2016
The AdHOC project is an ensemble that brings together in a variable geometry, many valuable young musicians trained at the Cluj school of music performance. The ensamble has invited soprano Mihaela Maxim to perform together on the tenth night of Academia Sighișoara.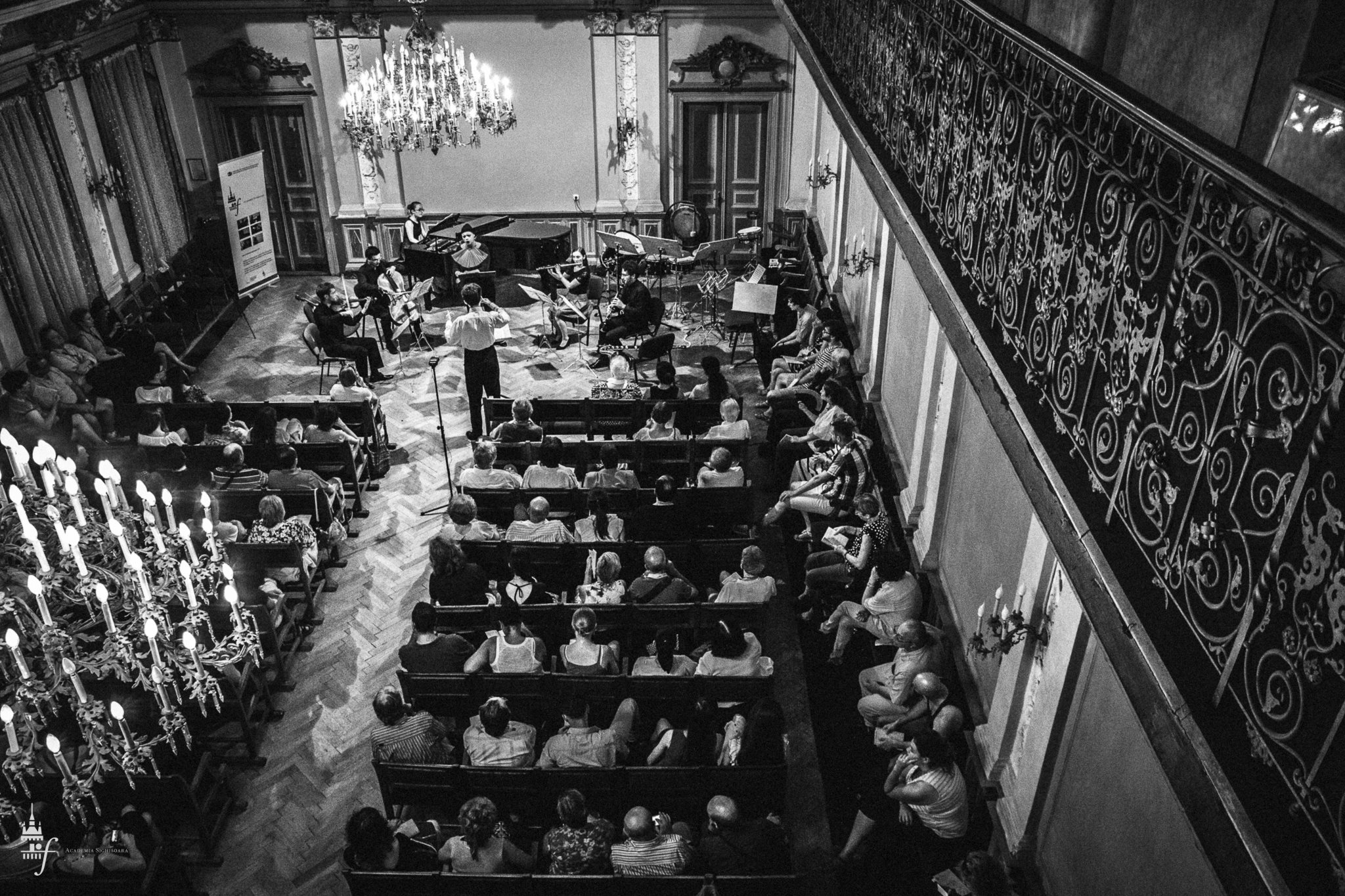 Photo © Gábor Loránd - Academia Sighișoara 2016
WEDNESDAY, AUGUST 10
8 pm, CONCERT, CITY HALL – Of Soldiers and Lunatics
With Mihaela Maxim, soprano; AdHOC Ensemble: Raluca Ilovan, flute; Aurelian Băcan, clarinet; Dumitru Chiș, bassoon; Gabriel Posdărescu, trumpet; Mircea Neamț-Gilovan, trombone; Emil Simion, percussion; Eva Butean, piano; Radu Dunca, violin, viola; Vlad Rațiu, cello; Robert György, double bass; Matei Pop, conductor
Arnold Schönberg (1874 – 1951) – 'Pierrot Lunaire', Op. 21 (selection) (1912)
Roland Moser (*1943) – Pierrot Soldat. Extended moments for Flute, Clarinet, Percussion, Piano, Violin and Cello (2012)
Adrian Pop (*1951) – Two songs on verses by Ion Minulescu
Igor Stravinsky (1882 – 1971) – 'L'Histoire du soldat' – instrumental suite (1918)
More photos by Gábor Loránd here!
---