Join the 25th Academia Sighișoara,Feb 15, 2018
The jubilee edition of Academia Sighișoara will take place traditionally between the 1st and 14th of August, in the heart of Transilvania, Romania, in the magical citadel of Sighișoara. 23 teachers from Austria, Germany, Greece, Romania, Spain and Switzerland will be guiding the students in 15 different courses, and more than 15 concerts will be performed by the teachers, artists and students of Academia Sighișoara 2018 in 13 days.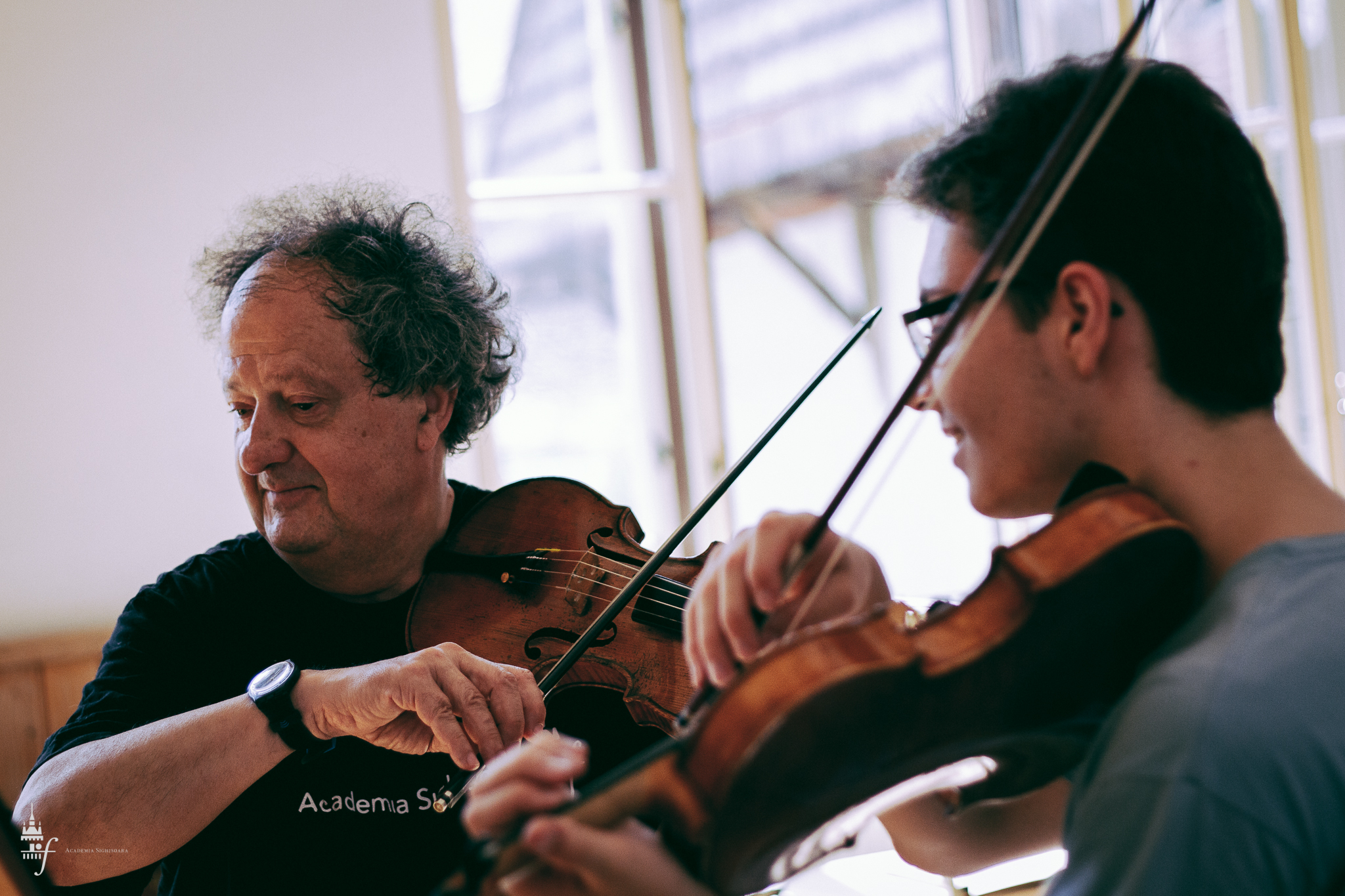 The composition master class will be held by Basel based composer Roland Moser and Irina Gavrilovici (Vienna) will lead the singing class. The piano students will work with Gerardo Vila from Bern, Tobias Schebenberger (fortepiano), Anton Kernjak and Benjamin Engeli from Basel, and they will have the opportunity to learn about piano tuning techniques with Albert Diringer (Lausanne). Alexandru Gavrilovici (Bern), Adelina Oprean (Basel) and the violonists Ana Török and Răsvan Dumitru from the Arcadia Quartet (Cluj) will be giving violin master classes, Alessandro D'Amico (Basel) and Traian Boală (Cluj, Arcadia Quartet) will work with the violists. The cello class will have this year Katharina Gohl Moser (Basel), Alexandre Foster (Bern/Stuttgart) and Beatriz Blanco (Madrid), and Botond Kostyák (Vienna) will be working with the double bass class. The harp teacher Marie Trottmann (Basel) will return this year too, organ classes will be held by Antonio García (Bern), flute courses by Ana Chifu (Athens) and clarinet by Aurelian Băcan (Cluj). The chamber music coordinator is Vladimir Lakatos (Munich), who will work with the newly formed and already active ensembles together with the Arcadia Quartet (Cluj). Daily group lessons and individual sessions of Alexander Technique will be offered by Angela Schwartz.
Registration period between April 3 and May 31, 2018. For more information please check out the Application/Info page and the Application/Register page! See you at the 25th summer academy and festival, at the Academia Sighișoara 2018.
---