Interview with Swiss Ambassador Jean-Hubert Lebet,Jun 7, 2014
Read the following interview with Jean-Hubert Lebet, the Swiss Ambassador to Romania, as he talks about Romania, culture and the Sighisoara Academy. Article by Dorina Matiș, from the Romanian National News Agency Agerpres.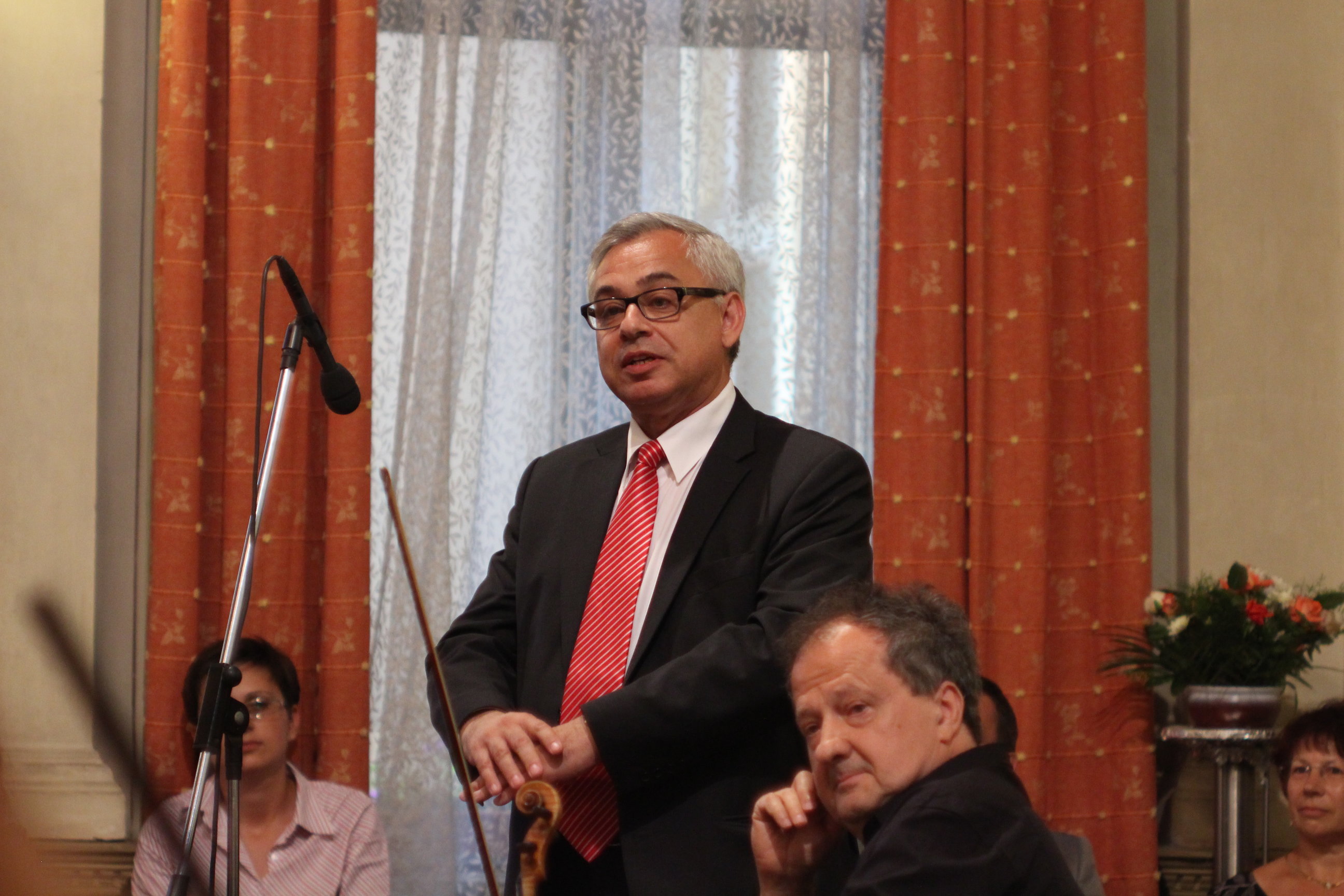 Jean-Hubert Lebet Swiss Ambassador at Sighisoara Academy's opening concert last year
Romania has a huge unexploited potential, while the country's image should be improved from within, and the excessive bureaucratic system needs systematization to provide efficient administration, Swiss Ambassador in Bucharest Jean-Hubert Lebet told AGERPRES in an interview.

Since he came to Romania, the relations between Romania and Switzerland had a positive trend in several fields, and the bilateral political dialogue was stimulated. The ambassador credits special circumstances for this evolution, firstly the centennial of the bilateral relations; also, the 20th anniversary of the Sighisoara (northwest of Bucharest) Festival (with the Sighisoara Academy financed by Switzerland), and the 10th anniversary of the Pipe Organ Constructors and Restorers and Craftsmen Cabinetmakers Post-Secondary School in Herman, Brasov County.
Read the whole interview on Agerpres' website in Romanian, or the shortened version in English!
---