Hommage à Sándor Veress at Cluj,Mar 21, 2017
We kindly invite you to join our concert dedicated to Cluj born Hungarian-Swiss composer Sándor Veress (Cluj, 1 February, 1907 - Bern, 4 March, 1992) to celebrate the 110th anniversary of his birth on April 4, 2017, 7:30 pm at the conference hall of the National Bank of Romania (Cluj, Unirii Square no. 7).
The event is organised by the Association Cultura Viva Sighișoara, sponsored by the Swiss Sponsors' Fund Romania, our partners are the Embassy of Switzerland in Romania, the Consulate General of Hungary in Cluj-Napoca and the Transylvania State Philharmonic Orchestra. Please send us a confirmation letter when attending until April 2 to the following e-mail address: pr@academia-sighisoara.com.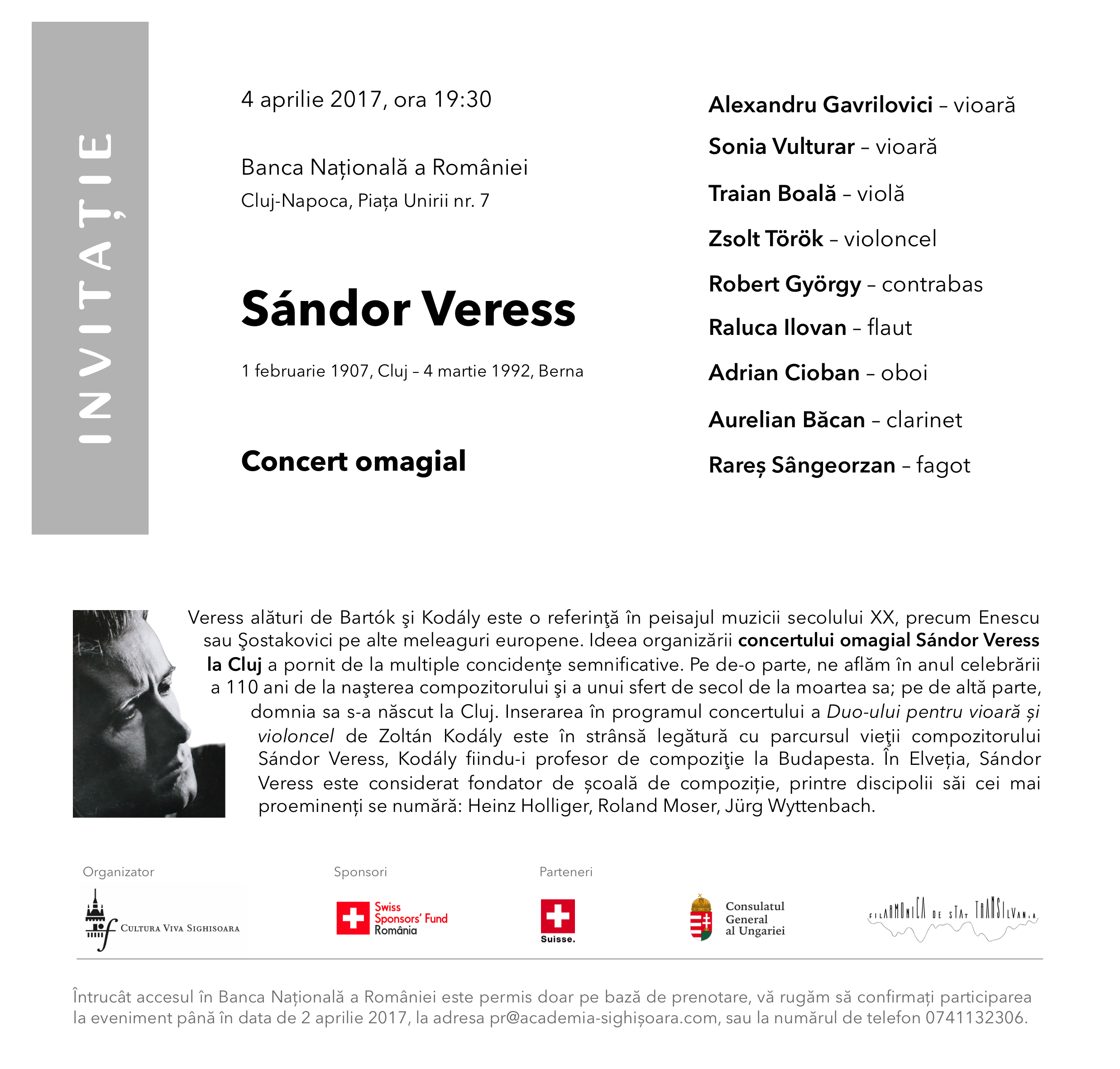 ---