Concert at the Synagogue,Aug 7, 2013
The 6th concert on the 20th edition was held at the newly renovated Synagogue. Works of Antonio Vivaldi, Daniel Schnyder, Claude Debussy, Malcolm Arnold and Sergei Prokofiev were performed by the wonderful musicians of Academia Sighisoara 2013: Johanna Dömötör (flute) Doris Mende (oboe), Emil Visenescu (clarinet), Heidrun Wirth-Metzler (bassoon), Christian Holenstein (french horn), Fiona Kraege (violin), Vlad Hontila (violin), Andrei Inonita (cello), Magor Szász (double bass).
More photos on the official Facebook page of Academia Sighisoara.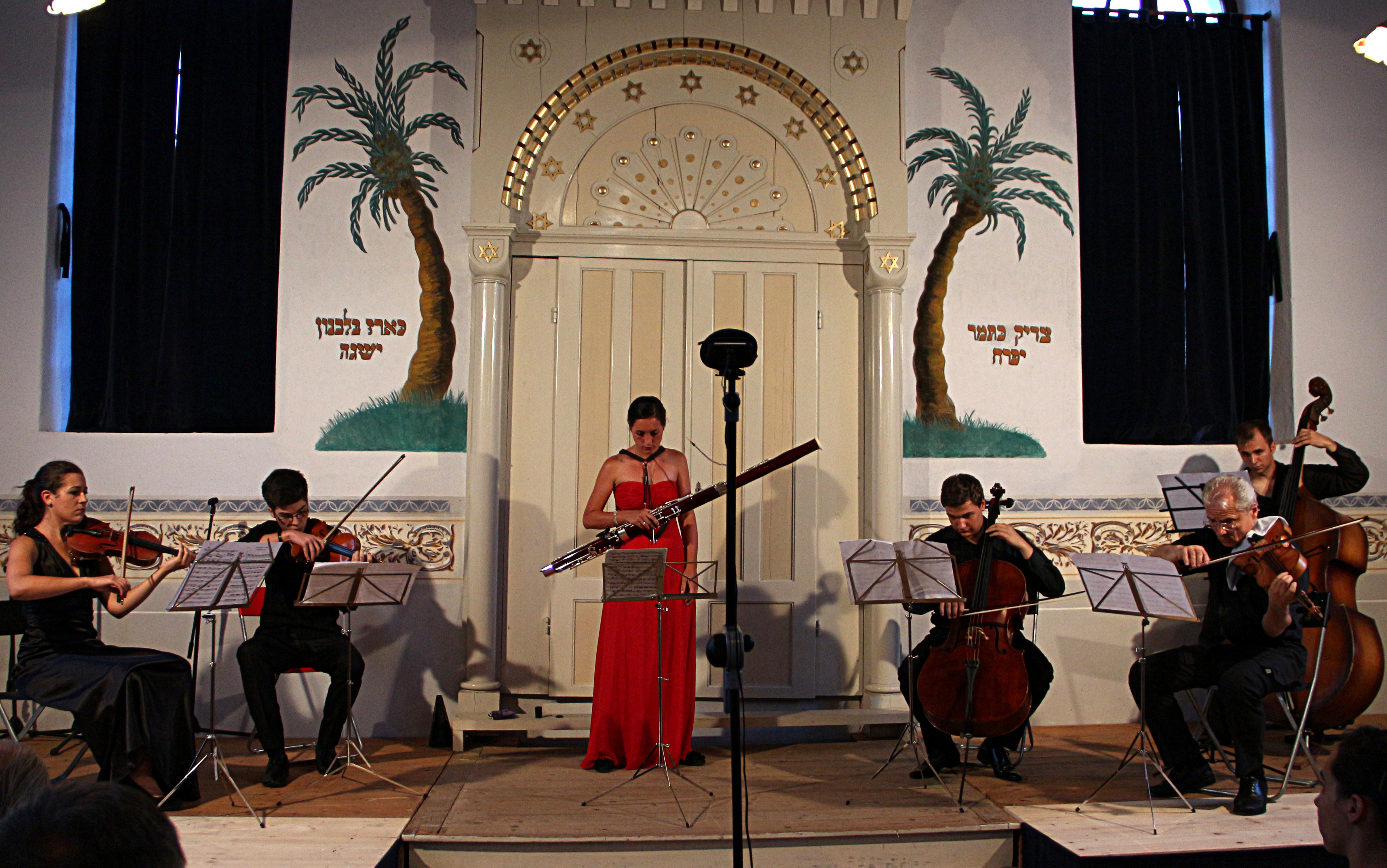 ---