Chant de Linos Ensemble,Aug 10, 2015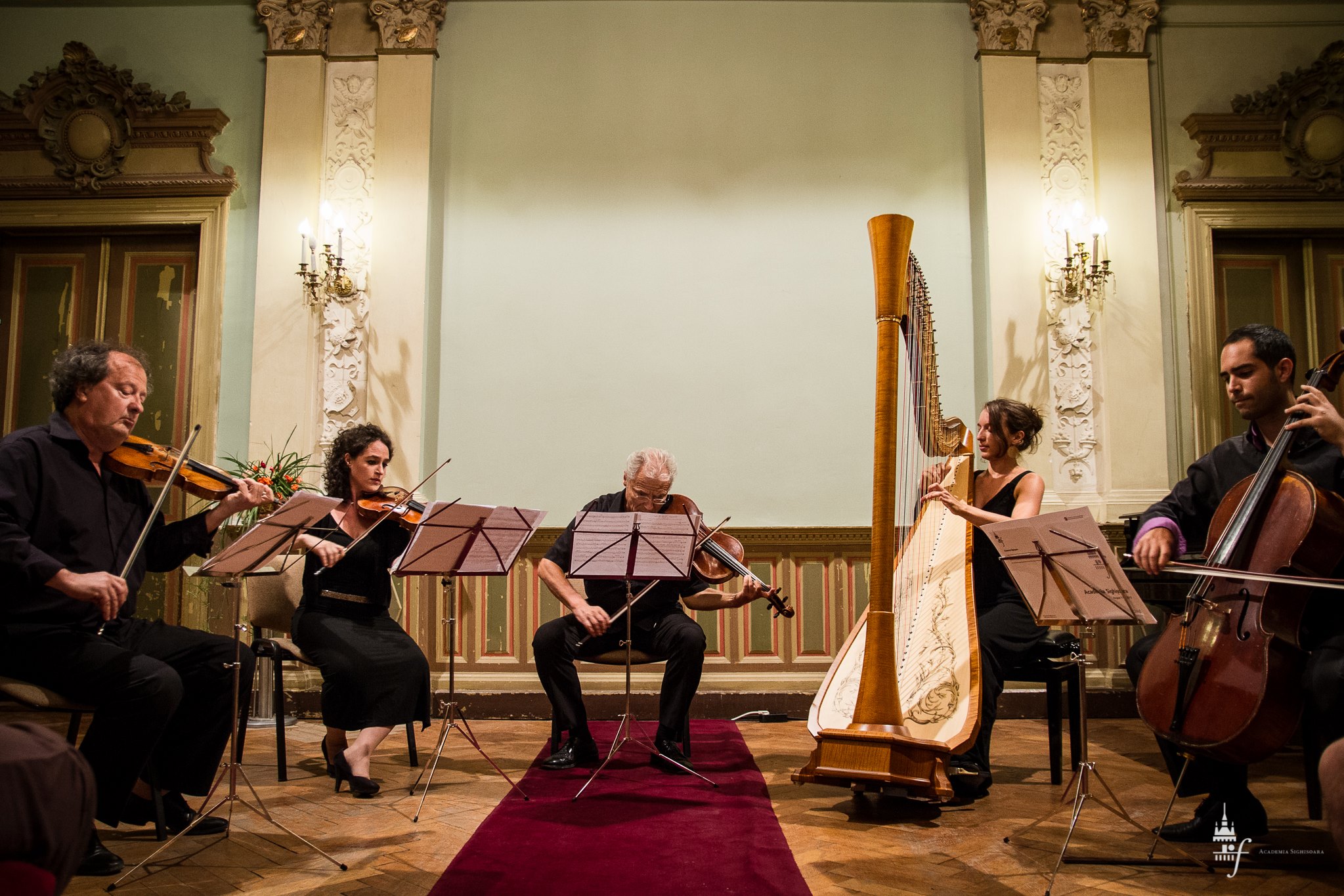 The Chant de Linos Ensemble is named after the French composer, André Jolivet's masterpiece for harp, flute and strings. Linos was an absolute master of the ancient lyre; this instrument was one of the ancestors of the harp. Son of Apollo and master of music, he was also teacher of the giant Greek hero Hercules. The ensemble's repertoire focuses on works for harp and chamber ensemble as well as solo pieces written for this unique stringed instrument. The teachers and students of the Sighisoara Academy are members of this chamber group.
Marie Trottmann (harp), Aurelian Băcan (clarinet), Alexandru Gavrilovici (violin), Andrea Duca (violin), Vladimir Lakatos (viola), Guillermo Pastrana (cello) performed works by Camille Saint-Saëns, Bogdan Moroianu, Georg Friedrich Händel, Aurelian Băcan, Constantin Silvestri and André Caplet. Check out the photots here ( © Gábor Loránd)!
---