Carte blanche Roland Moser,Aug 2, 2014
We had the pleasure to listen to works by Swiss composer Roland Moser, Carl Philipp Emanuel Bach (whom we celebrate his 300th birth anniversary) and Johann Christoph Friedrich Bach on the 2nd of August. Katharina Gohl Moser (cello), Erich Türk (cembalo) and Alexandru Gavrilovici (violin) performed wonderfully on the second night of the Academia Sighisoara concert series.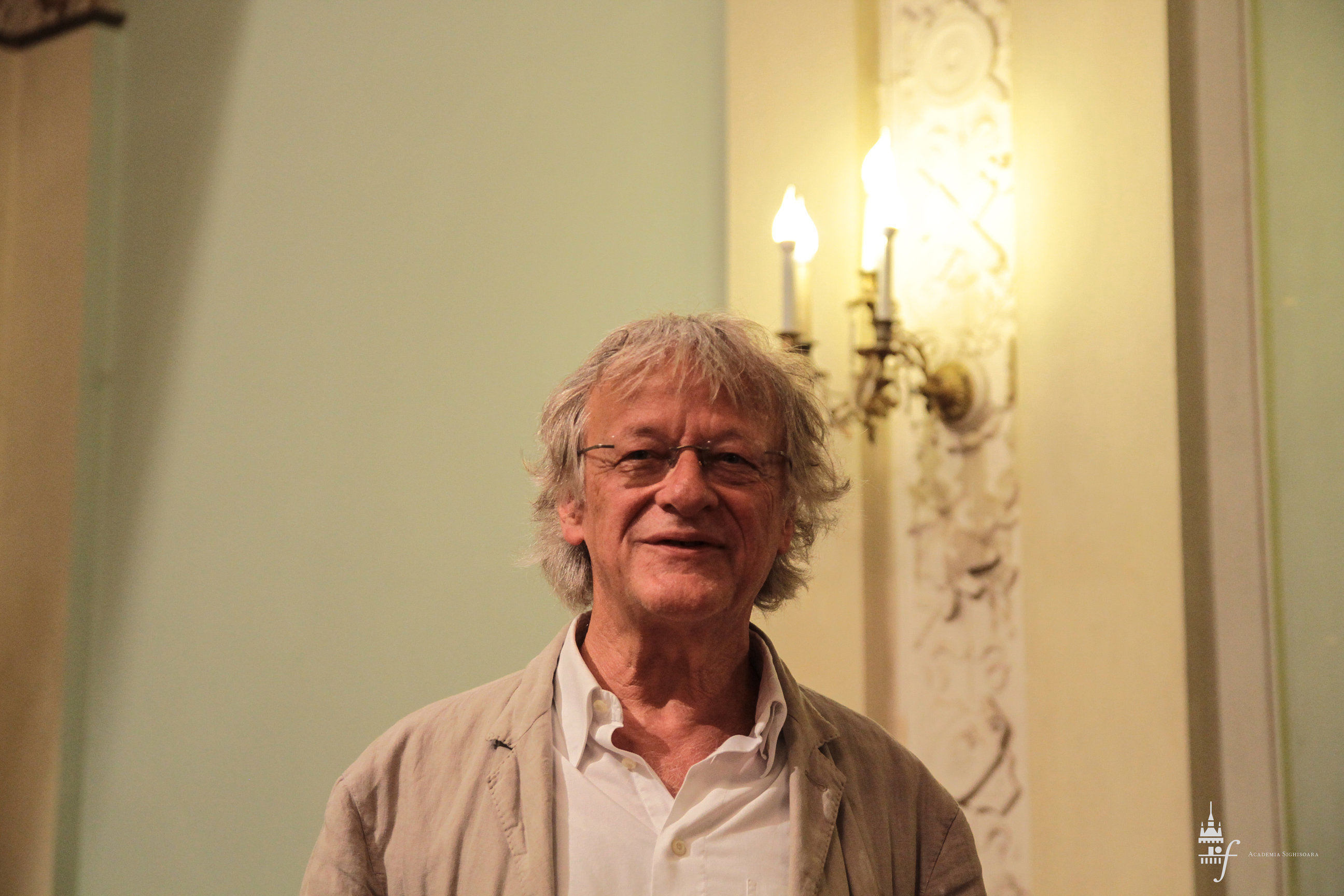 Swiss composer Roland Moser returned to Academia Sighisoara for the second time, not only to showcase his works for the Romanian audience, but to guide and work with young composers who are attending the masterclasses of the summer academy.
Roland Moser was born in 1943 in Bern, Switzerland. He studied composition with Sandor Veress and Wolfgang Fortner, as well as piano and conducting in Bern/Switzerland and Freiburg im Breisgau/Germany. He followed this with a year of studies in electronic music in Cologne. In 1969 he started as a professor of music theory and contemporary music at the conservatory in Winterthur, and from 1984-2008 as professor for composition, instrumentation and music theory at the Hochschule für Musik in Basel. Since 1969 he has been performing and experimenting with his group of composers and performers «Ensemble Neue Horizonte Bern». As a guest professor he lectures in west-European countries and in Buenos Aires, Krakow, Tashkent, Moscow and Nizhny Novgorod. Within his oeuvre of over 70 titles there is a special focus on language within the vocal and instrumental section. Besides choir works and ten pieces for varying sizes of orchestras he focuses on chamber music.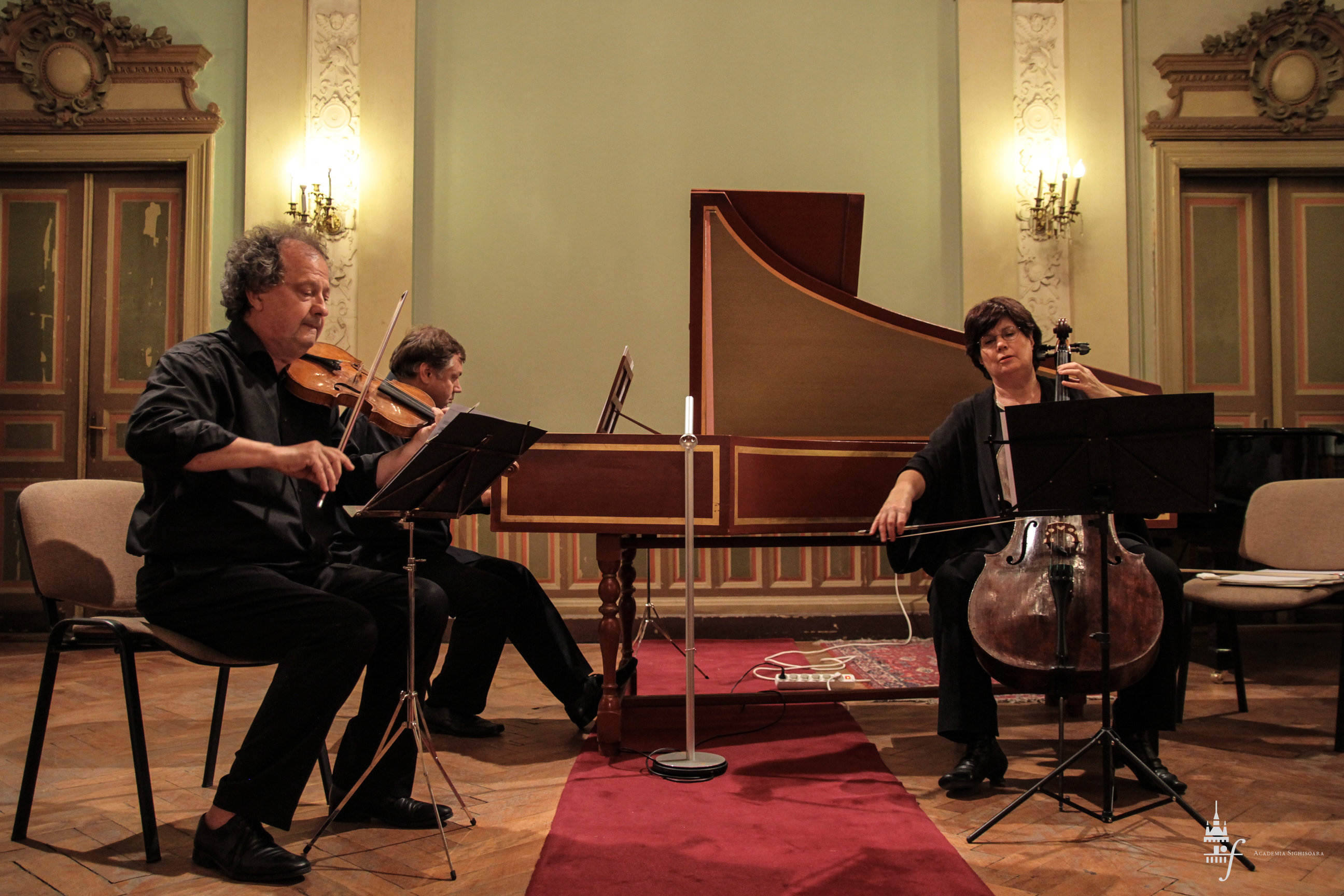 Saturday, August 2, 8 pm, City Hall
With:
Katharina Gohl Moser, Cello
Erich Türk, Harpsichord
Alexandru Gavrilovici, Violin
Program
Johann Christoph Friedrich Bach (1732 – 1795) - Sonata in G major for cello and basso continuo
Roland Moser (1943) - Drei Widmungen for violin and cello (2001/2010)
Carl Philipp Emanuel Bach (1714-1788) - Freie Fantasie fürs Clavier in F sharp minor
Roland Moser (1943) - Melodienbündel "Zum Anschauen und Ausprobieren" for cello solo (First performance of the cello version)
Carl Philipp Emanuel Bach (1714-1788) - From: Six Sonates pour le clavecin accompagnées d'un violon et violoncelle Nr 1 in B flat major

Photo © Gábor Loránd
More pictures here!
---