Archita Ensemble,Aug 4, 2015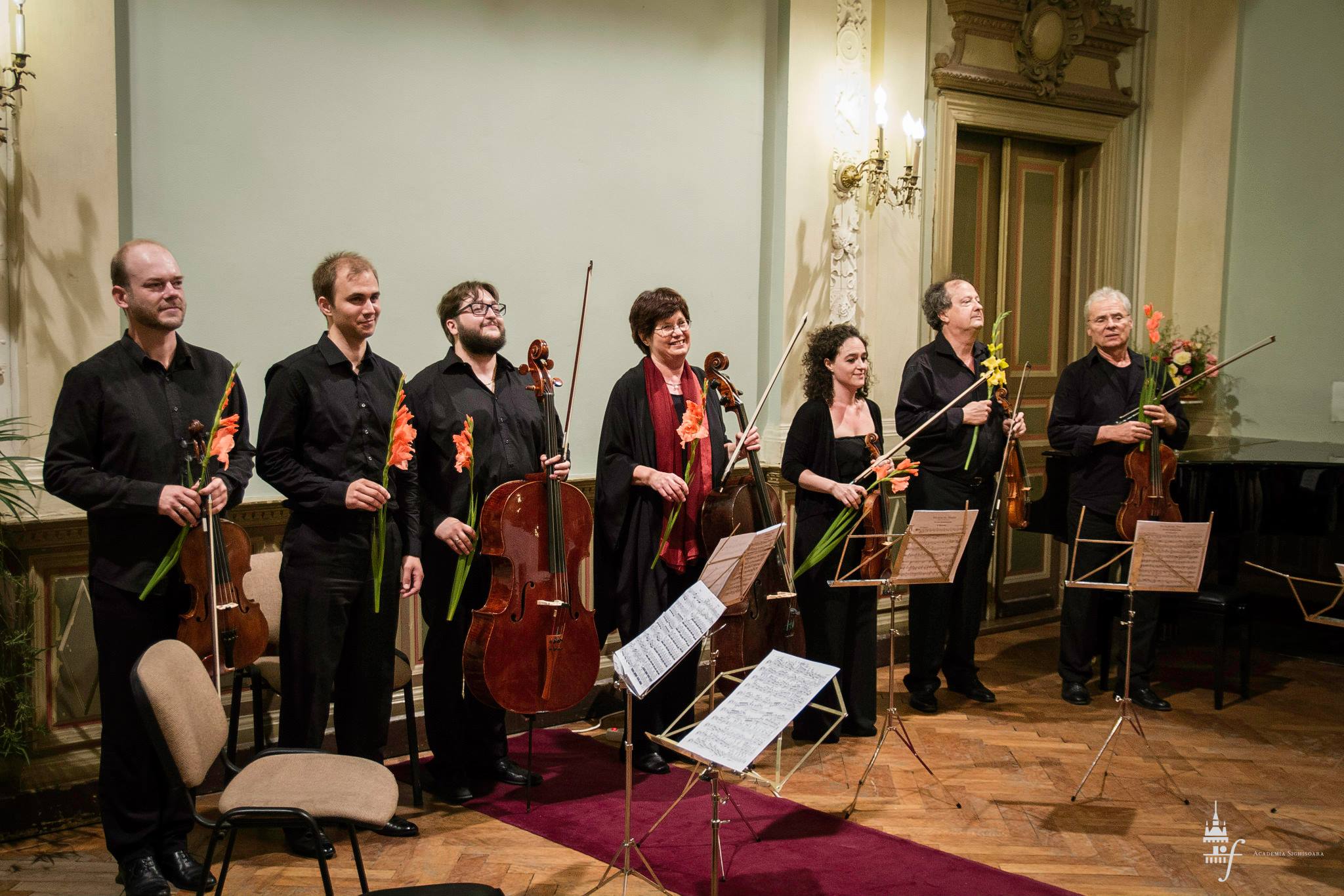 The Ensemble Archita traces its origin from the old name Archi, meaning strings. The ensemble was founded under the auspices of Academia Sighisoara in order to cultivate a chamber repertoire for stringed instruments. Under this name, the Masters, teachers and artists of the Academy, (also previous students of the Academia Sighisoara) propose to present to the Sighisoara public – and the larger public beyond, a comprehensive and exiting repertoire of master pieces and rarities.
The Archita Ensemble (7 artists from 6 countries and 5 cities: Alexandru Gavrilovici, violin; Andrea Duca, violin; Vladimir Lakatos, viola; Traian Boală, viola; Katharina Gohl Moser, cello; Stéphane Giampellegrini, cello; Magor Szász, double bass) performed works by Alexander Zemlinsky, Frank Martin, Julien-François Zbinden and Arnold Schönberg. They closed the evening with the mesmerizing performance of Schönberg's "Verklärte Nacht" (Transfigured Night) string sextet. Photos here, © Gábor Loránd.
---