Alexander Technique courses for the third time in Cluj,Mar 10, 2016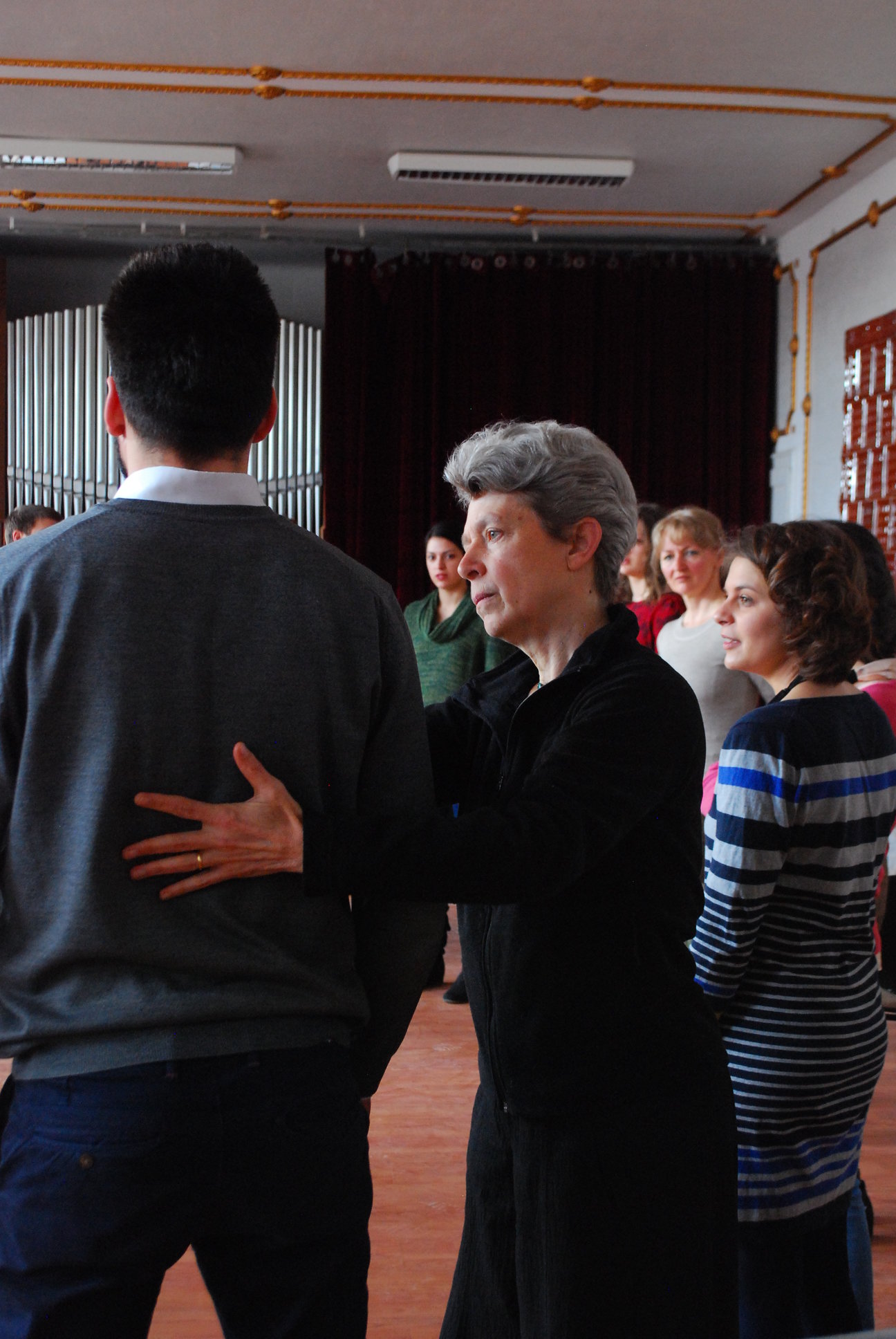 The professionally trained Alexander Technique instructor Angela Schwartz from Basel, Switzerland will lead an intensive course at the Gheorghe Dima Music Academy between 15th and 21st of March, 2016. The one week course is intended both for newcomers and returning music students and teachers from the academy and music highschool. Each day will start at 9 am with a one hour open course free to attend by anyone interested in learning about the technique, while private lessons are reserved for the registered participants.
This is the third year in a row (2014-2016) for Angela Schwartz to extend her professional visit in Romania: having the courses at the Music Academy of Cluj as the first leg of her Romanian training sessions in March, and continuing the work during the second half of the year at Academia Sighișoara în August.
"Reactions to the work surpassed all my expectations. Students and teachers alike were completely open to a different approach to playing and teaching, which impressed me very much. I felt that there was a real thirst for new ways of thinking about the challenges of musical performance. At the end of the course we had a round table discussion, and I asked them to voice their thoughts about the Technique. There were comments like, "I think the Technique is a way of life;" or "In my lesson, my piano teacher asked me what was up—I wasn't raising my shoulders any more". I was especially pleased with these remarks, because I hadn't been certain that I had found an effective structure for this initial encounter." - writes Angela Schwartz about teaching Alexander Technique in Romania in an article published by the Swiss music paper Musikzeitung (A Chance Encounter Pilots the Alexander Technique Eastwards, Schweizer Musikzeitung, edition May 2015).
---