Academia Sighișoara in Switzerland,May 9, 2016
The following event of the year-round concert series of Academia Sighișoara will be taking place in Basel at the Zunftsaal Schmiedenhof (Rümelinsplatz 4) on Friday, May 13 at 19:30. Teachers and artists of Academia Sighișoara 2016 – Marie Trottmann (harp), Aurelian Băcan (clarinet), Alexandru Gavrilovici and Andrea Duca (violin), Adelina Oprean and Andrei Harabagiu (viola), Katharina Gohl Moser and Stéphane Giampellegrini (cello) – will perform works by Béla Kovács, Maurice Ravel, Heitor Villa-Lobos, Enrique Granados, Olivier Messiaen, Roland Moser and Johannes Brahms.
This program will also be presented in Neuchâtel at the Salle de lecture, Bibliothèque publique et universitaire (Place Numa-Droz 3) on Thursday, May 12 at 19:30.
We would be delighted to have you at our concerts!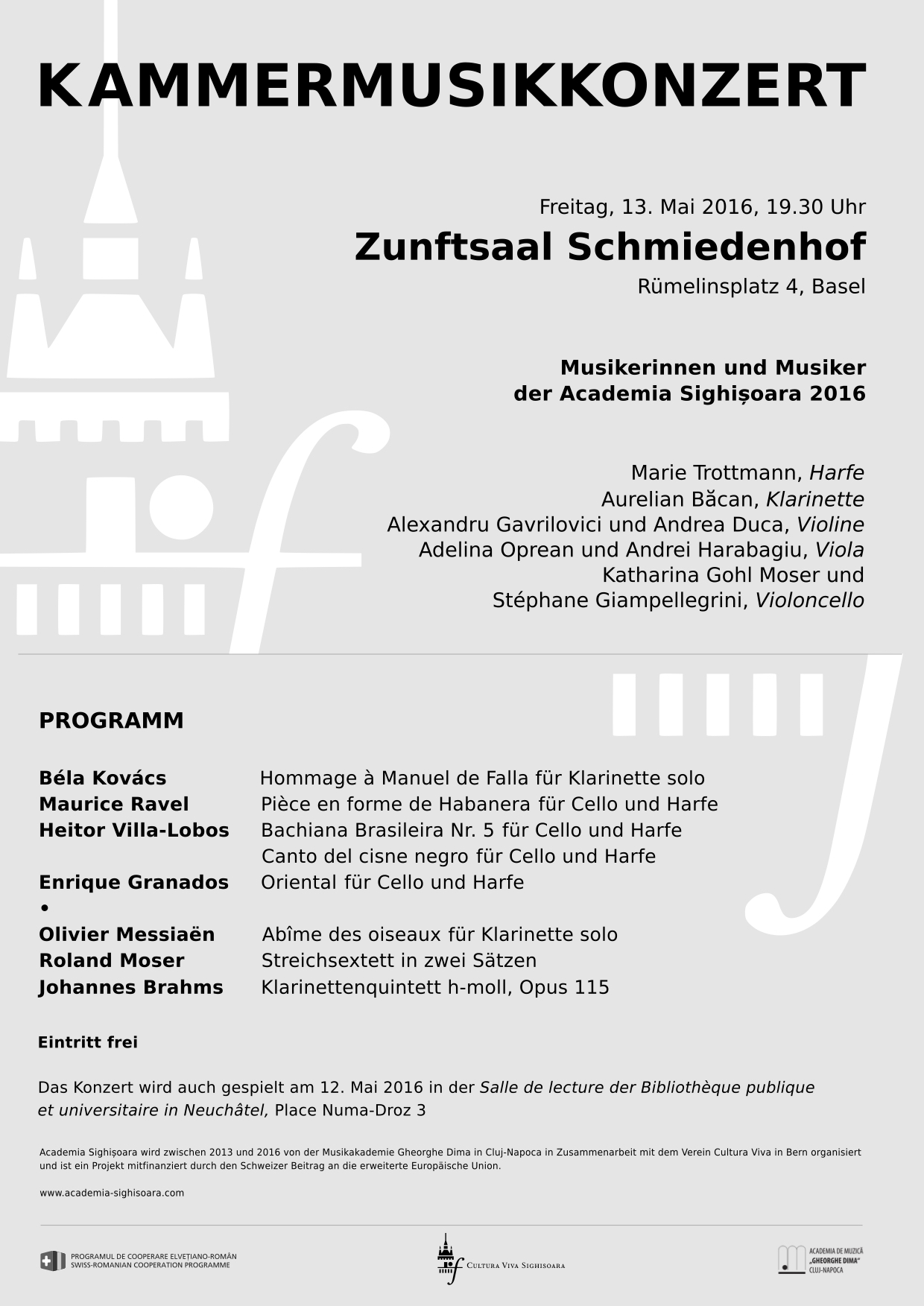 ---